With the release of Stranger Things season four, fans are impatiently waiting to see what is going to happen with Mike (Finn Wolfhard) and Eleven's (Millie Bobby Brown) relationship. Although both characters have great chemistry on the show, the actors themselves remain close friends. In fact, both costars are in serious relationships.
While Millie is dating Jake Bongiovi, Wolfhard and his alleged girlfriend have decided to keep their relationship offline. Naturally, Stranger Things fans want to know, who is Wolfhard's rumored girlfriend?
The Stranger Things actor is currently dating 20-year-old Elsie Richter, who is the daughter of British actress Dolly Wells and Mischa Richter. Finn and Elsie have been seen hanging out together since March 2021. In April, Elsie and Finn made had their first public outing at an NBA basketball game between Milwaukee Bucks and Atlanta Hawks.
In June, Finn and Elsie officially confirmed their relationship by posting a blurry photo of themselves together alongside a little heart emoji on Instagram.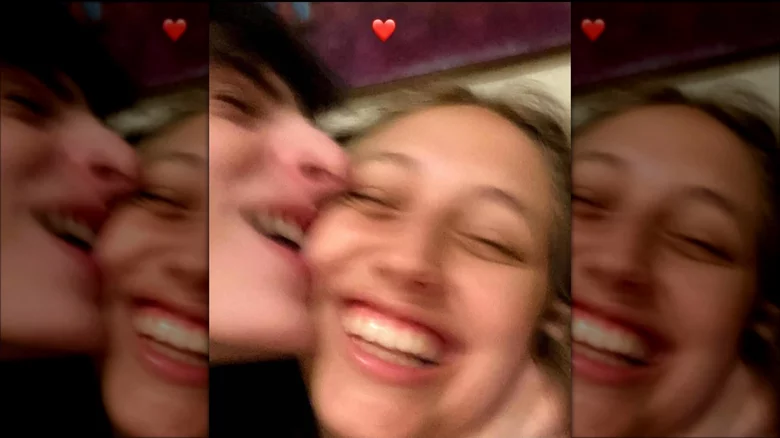 In an interview with Washinton Post, Finn had revealed that his fans have threatened to expose his girlfriend's address unless he confirmed their relationship.
"They're like, 'Oh, okay, I'm so sorry. We love her. It all fades literally once you're like, 'Hey, calm down. It's cool. I'm a real person.' It's almost like a trance or something. Maybe it's a power thing."
He continued: "I'm not anti-social media, because if I was, I'd be off it. I have respect for it, but I'm also terrified of it.