The fourth season of Stranger Things premiered in May 2022 and a lot has changed since then including the ages of the characters and the actors.
Stranger Things season 1 premiered in 2016 and became a worldwide sensation as it hit the nostalgia spot and combined the touch of horror and mystery. In the latest season, there were flashback sequences of Eleven which was played by a younger actor, Martie Blair, with Brown's face edited on with special effects.
Though in some cases, there was always a significant gap between the character's age and the actor's. Steve Harrington, played by Joe Keery is a high school graduate in the fourth season. His character is about 19 and Keery, on the other hand, is 30.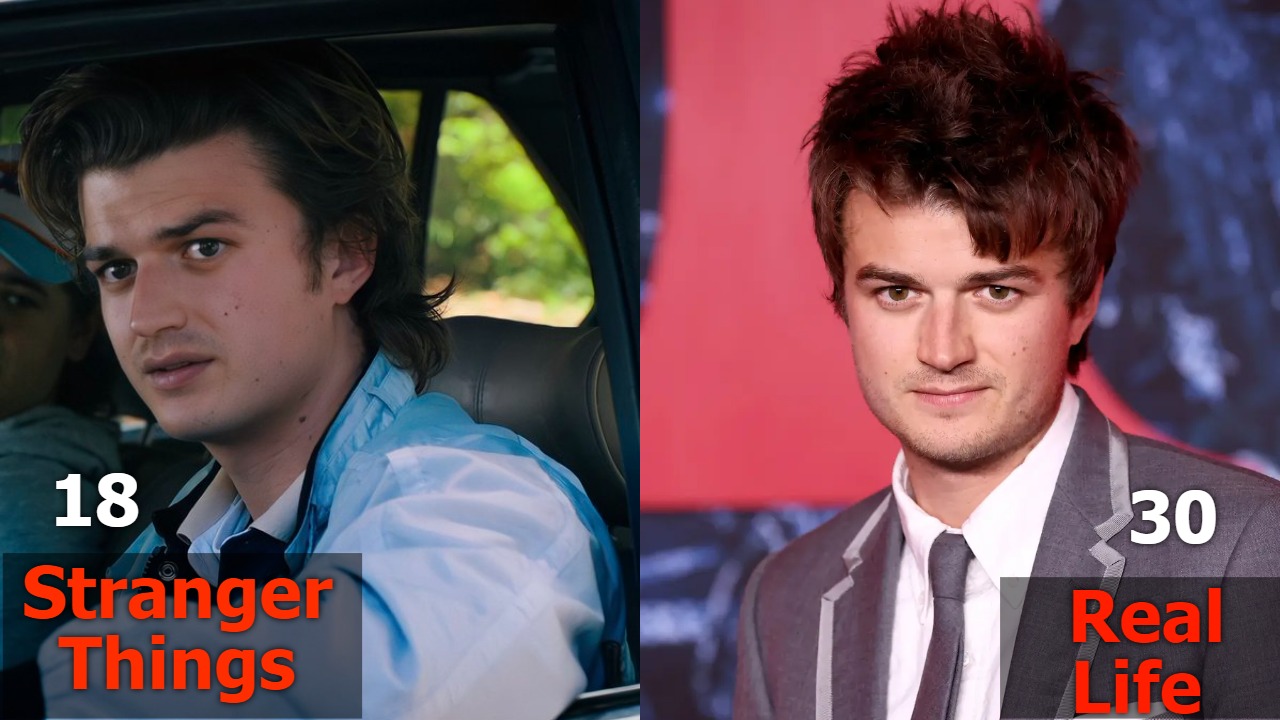 Check out the complete breakdown of the Stranger Things character's ages.
Millie Bobby Brown: She is 18, and plays Eleven, who is 15.
Finn Wolfhard: Wolfhard is 19. His character, Mike Wheeler, is 15.
Sadie Sink: Sink is 20. Her character, Max, is 15.
Noah Schnapp: Schnapp is 17. His Character, Will Byers is 15.
Gaten Matarazzo: Matarazzo is 19, four years older than his character Dustin Henderson, who is 15.
Caleb McLaughlin: Caleb is 20 in real life. His character is 15.
Natalia Dyer: Dyer is 27. Her character Nancy Wheeler is 18.
Charlie Heaton: He is 28. His character Jonathan Byers is 18.
Joe Keery: Joe Keery is 30. His character Steve Harrington is 19.
Priah Ferguson: Ferguson is 15. Her character Erica Sinclair is 11.
Joseph Quinn: Quinn is 29. His character, Eddie Munson, is about 19 or 20.