Stranger Things: The First Shadow is shaping up to recreate the gripping tension seen in the Netflix drama, which is evident in recent rehearsal photos from the play.
The sneak peek includes images of Henry Creel and Dr. Brenner in an intense confrontation (portrayed by Louis McCartney and Patrick Vaill). There are also scenes featuring Lonnie Byers, sitting with Joyce Maldonado, played by Isabella Pappas ((played by Chase Brown and Isabella Pappas)). Furthermore, we get a glimpse of Allen Munson (Eddie's father), Walter Henderson (Dustin's dad) and Alice Creel.
Check out the first-look photos below.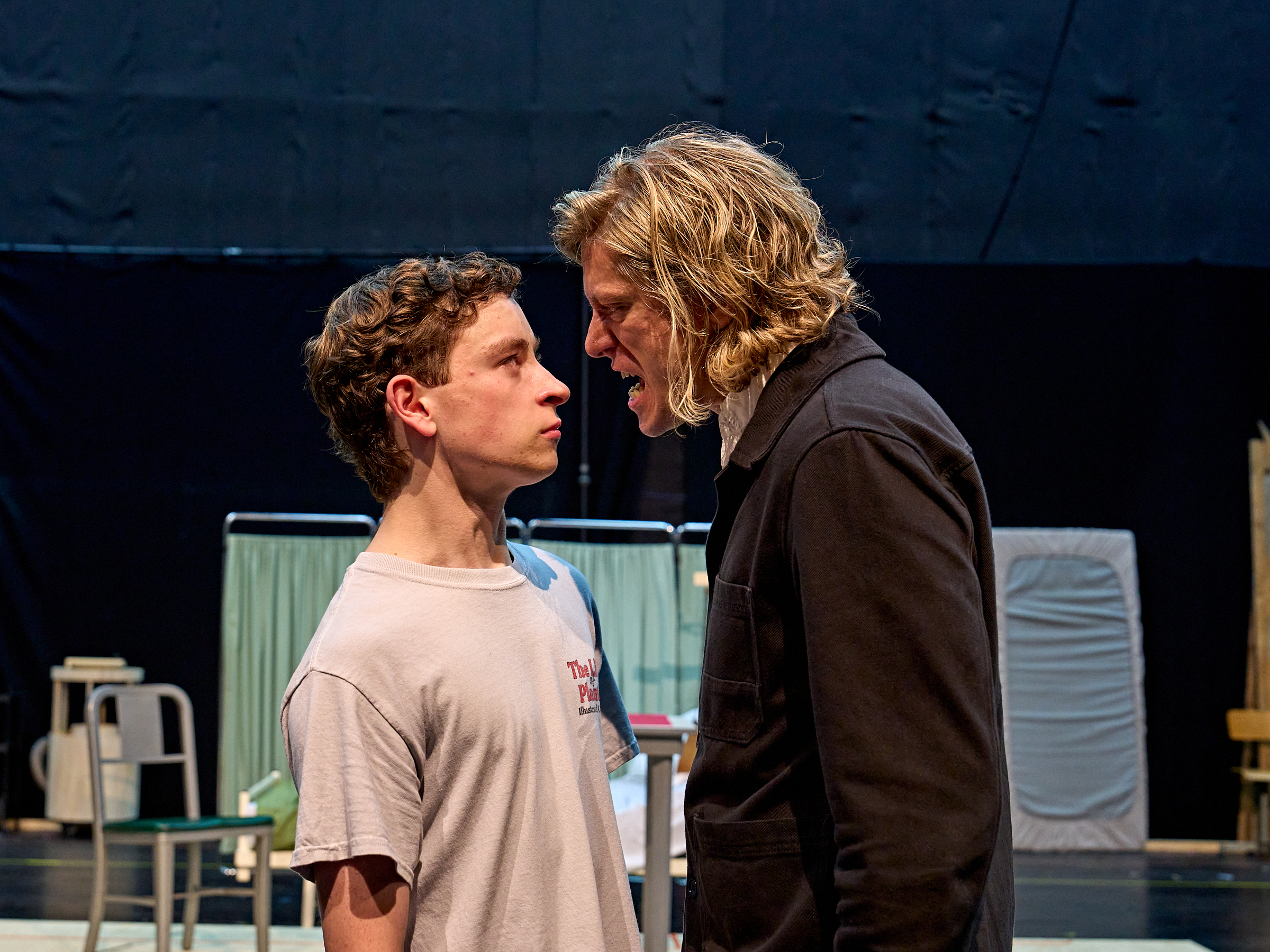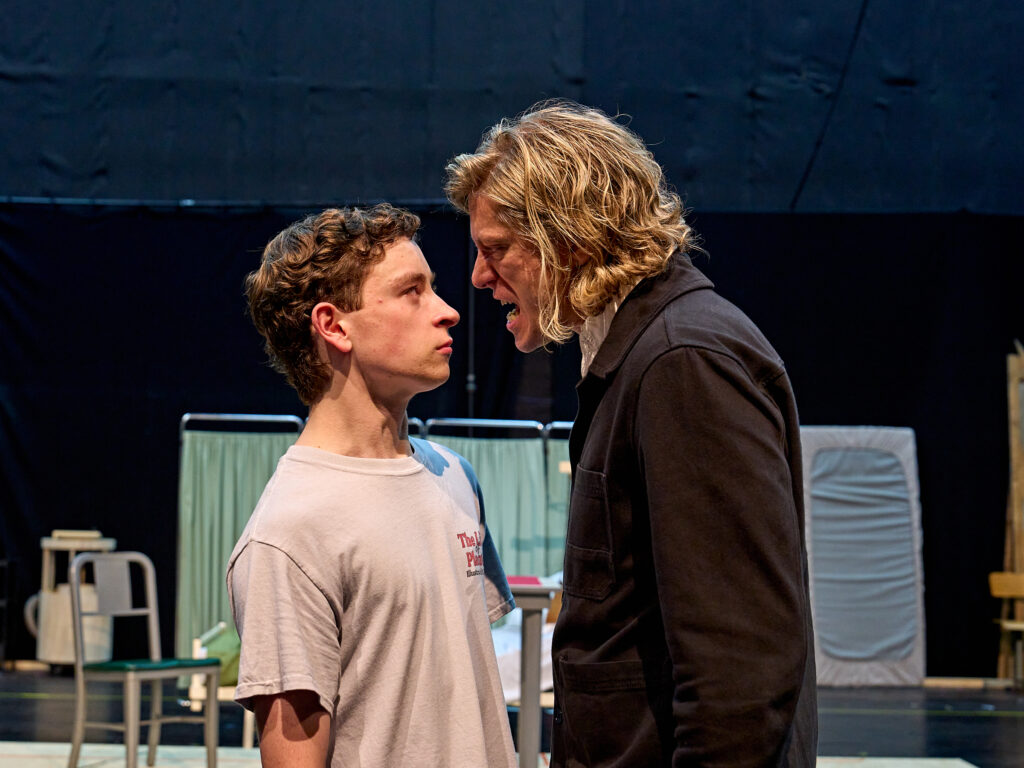 Henry Creel and Dr. Brenner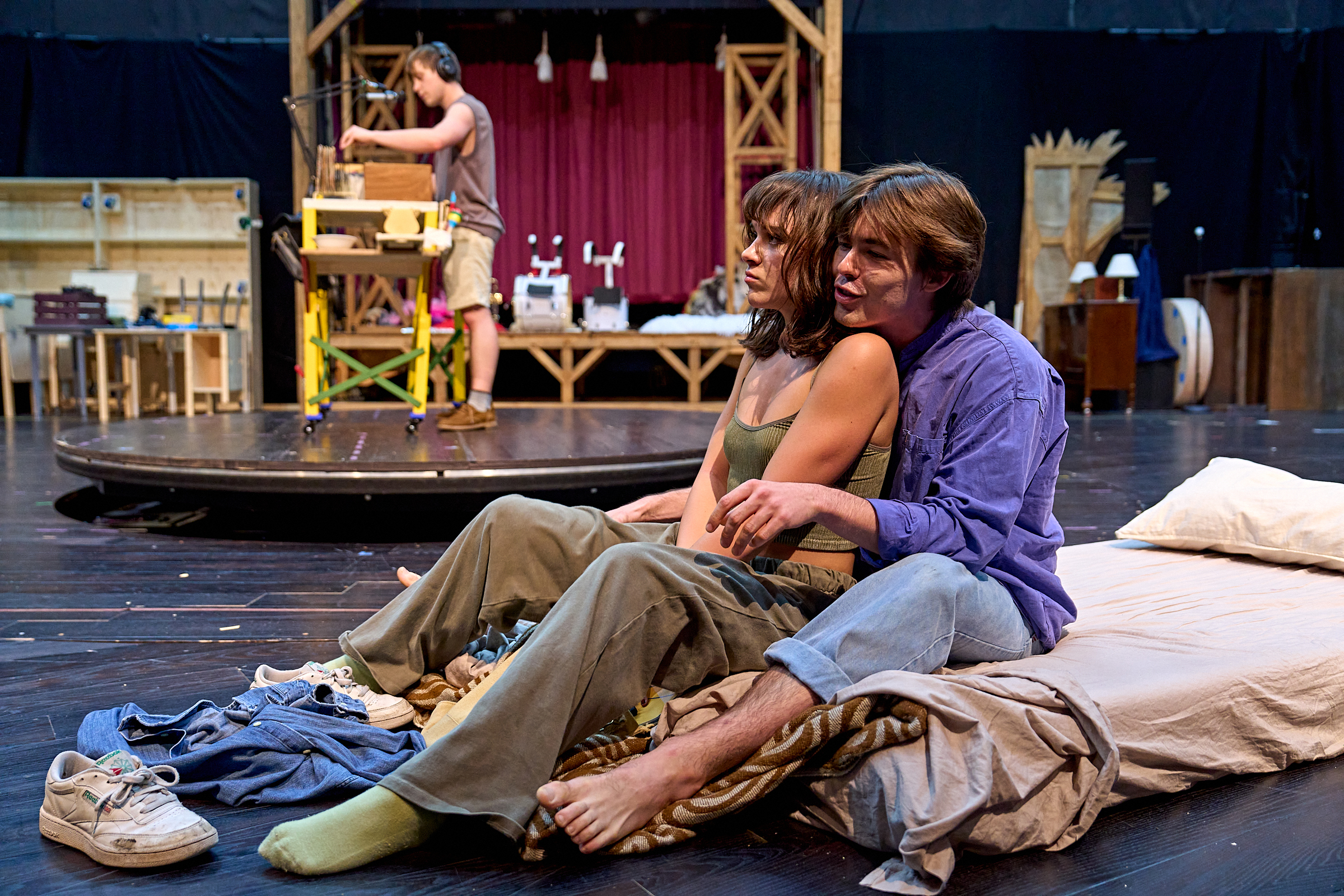 Joyce, Lonnie Byers and Bob Newby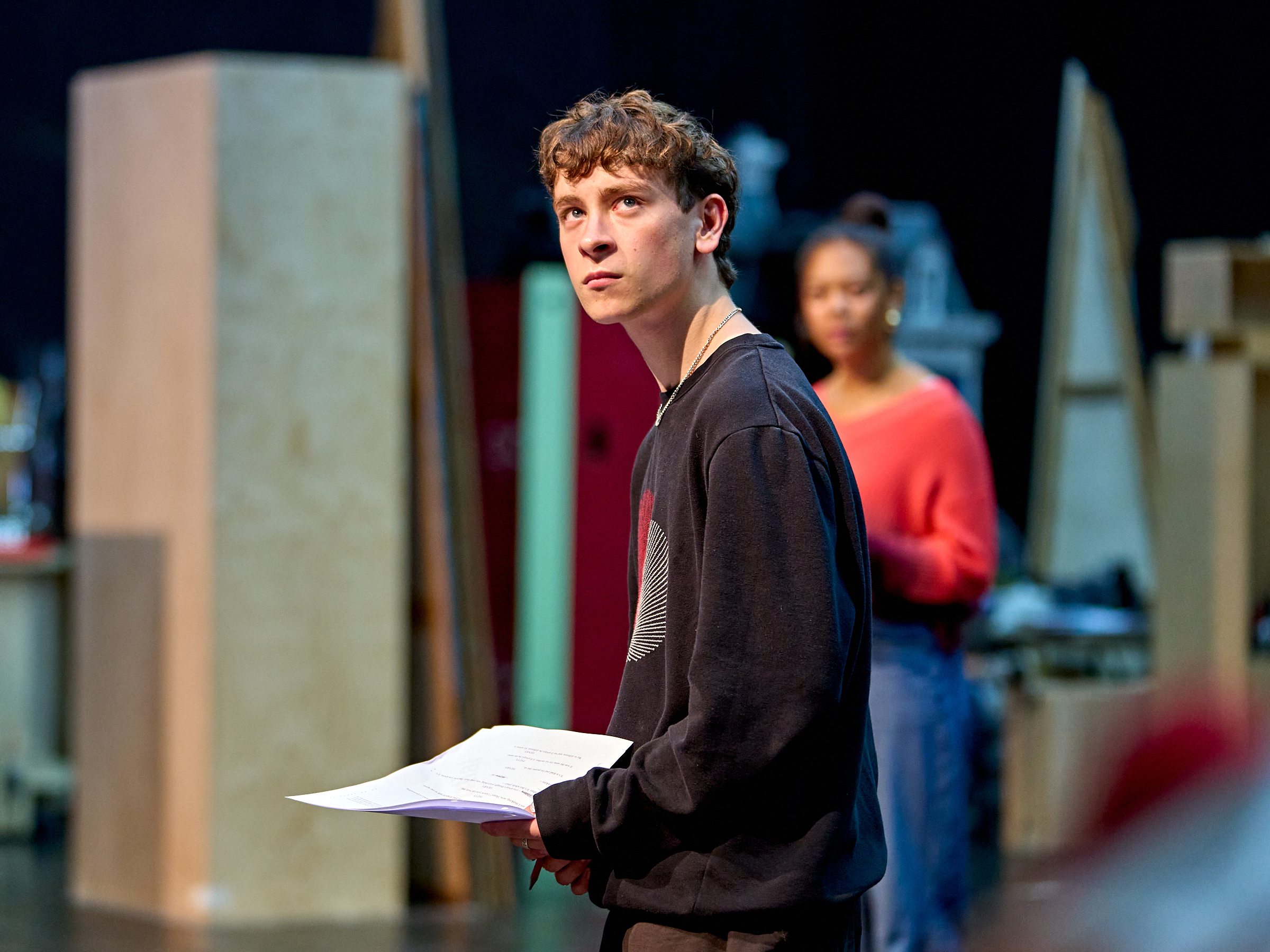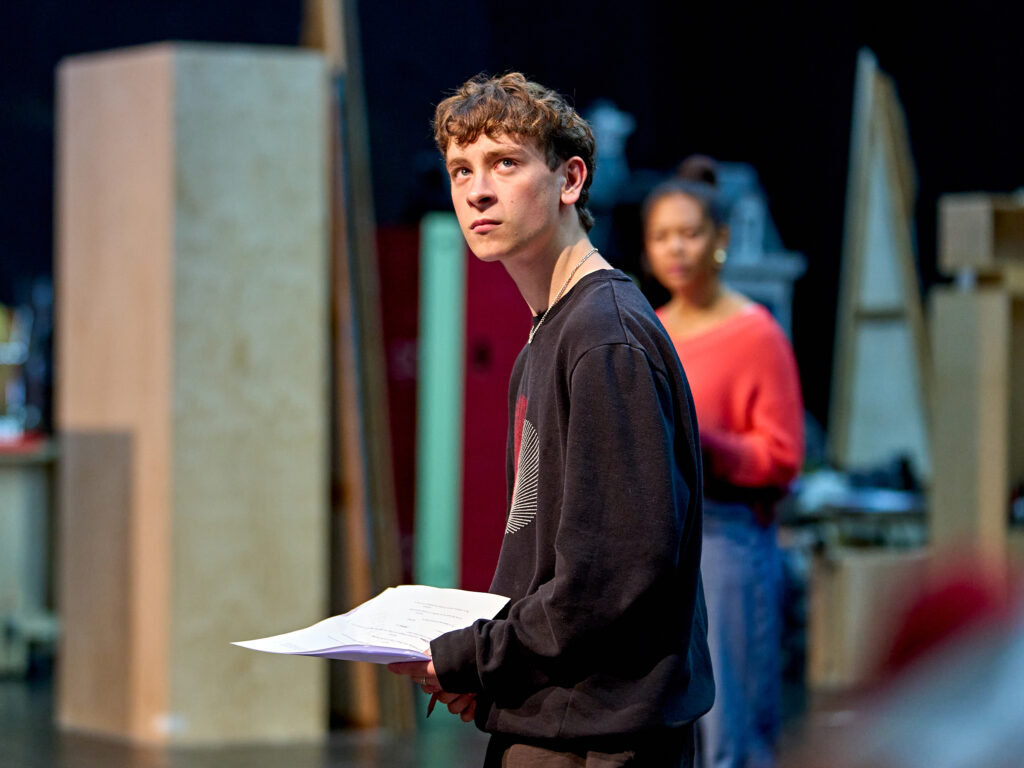 Henry Creel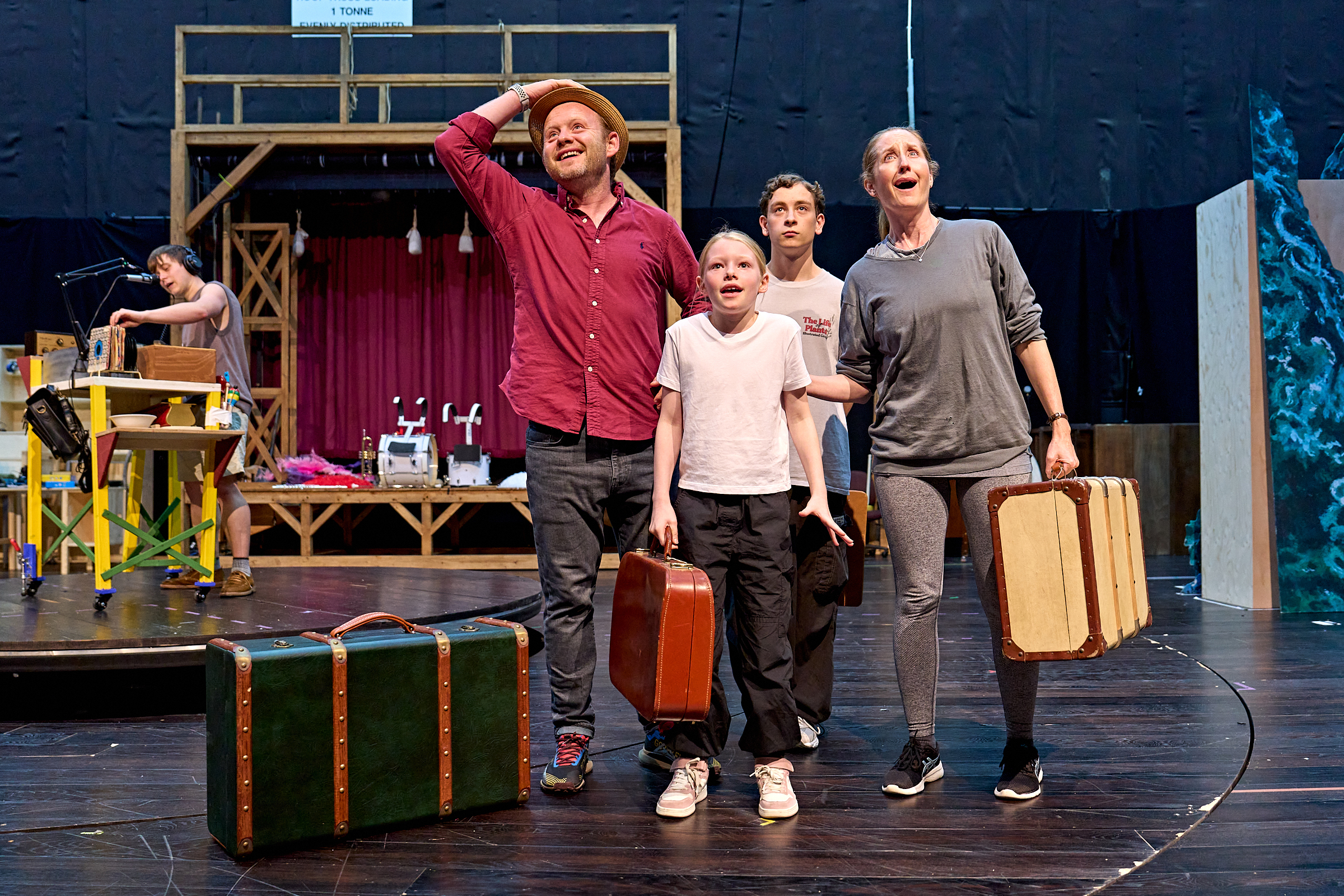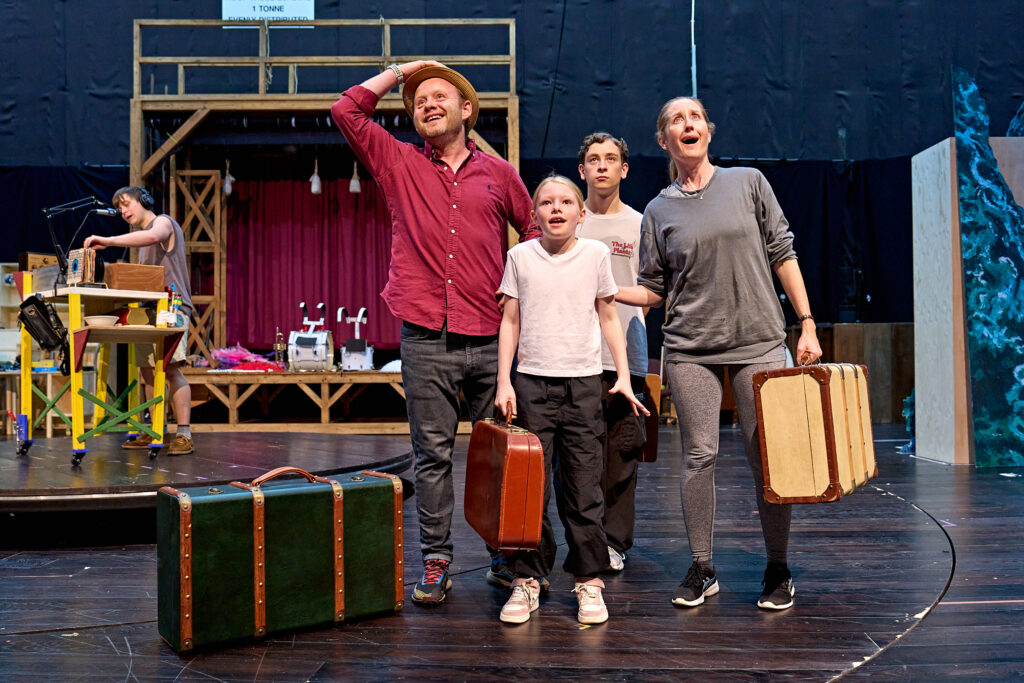 Victor Creel, Virginia Creel, Henry Creel and Alice Creel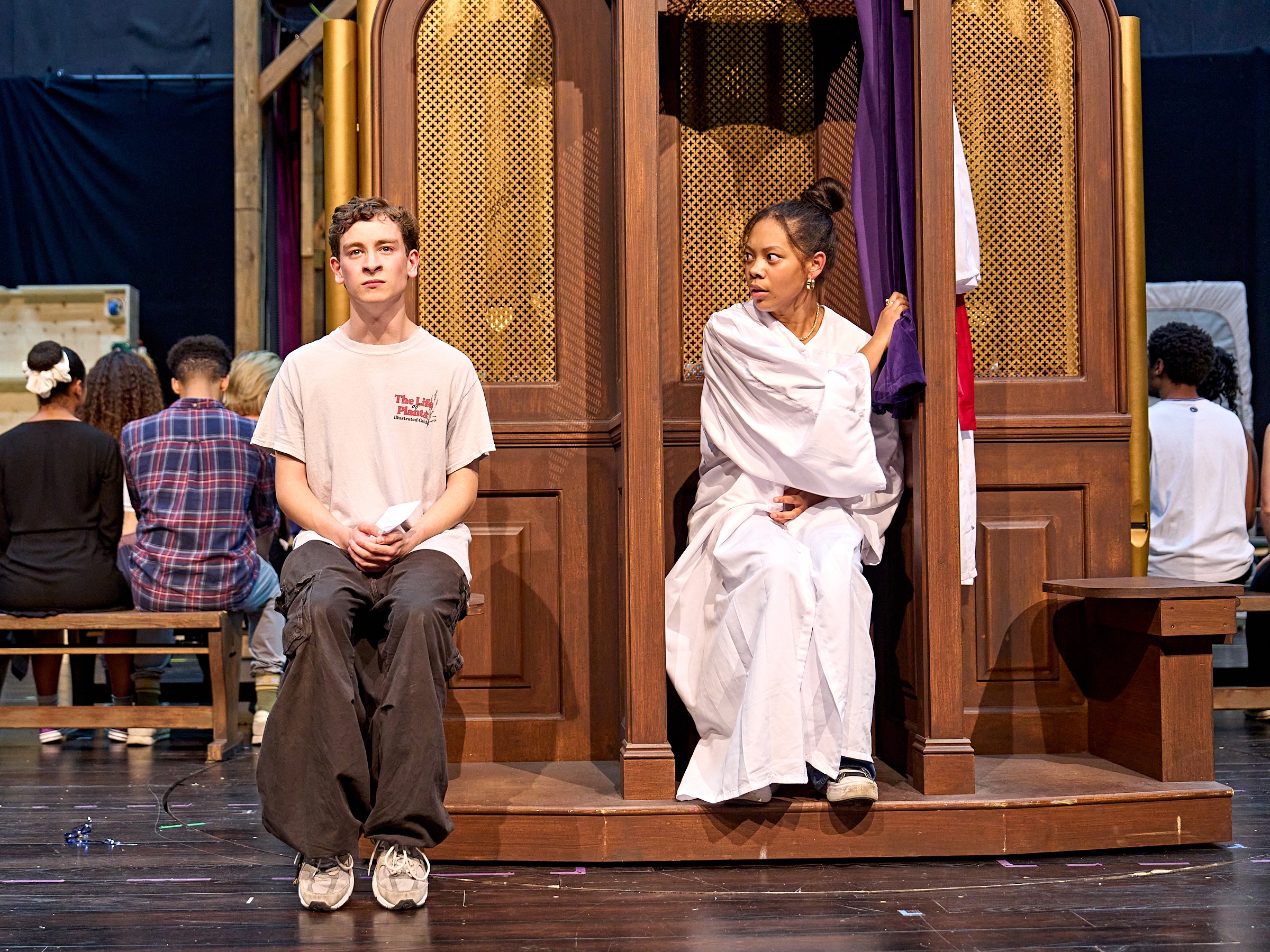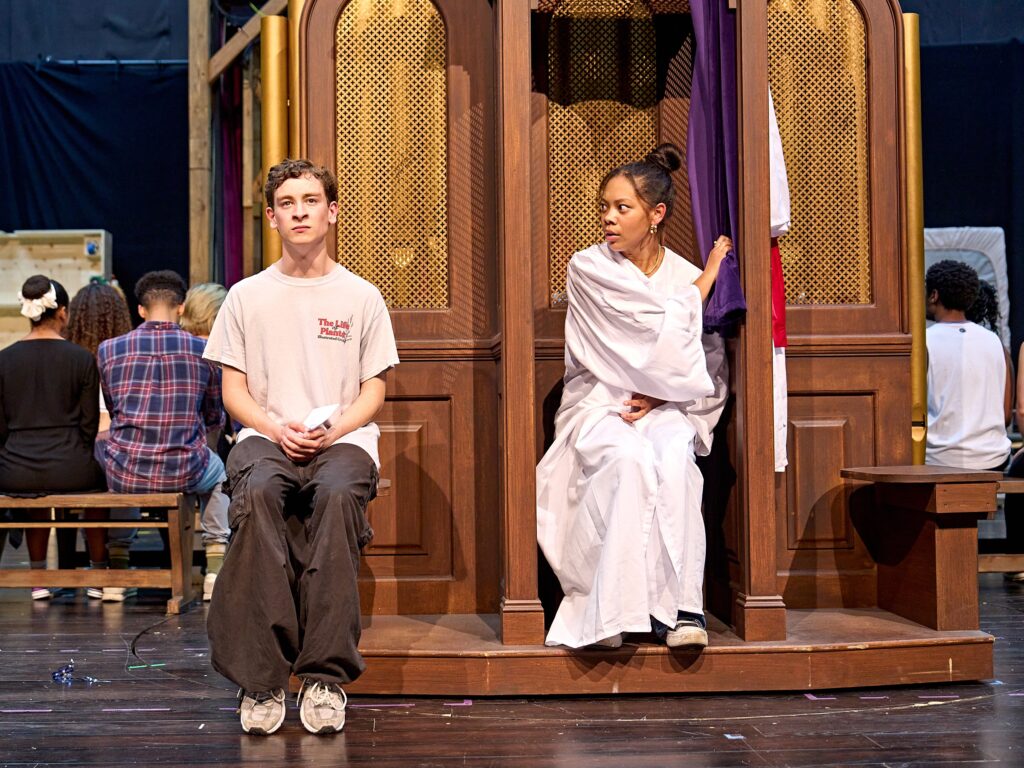 Henry Creel and Patty Newby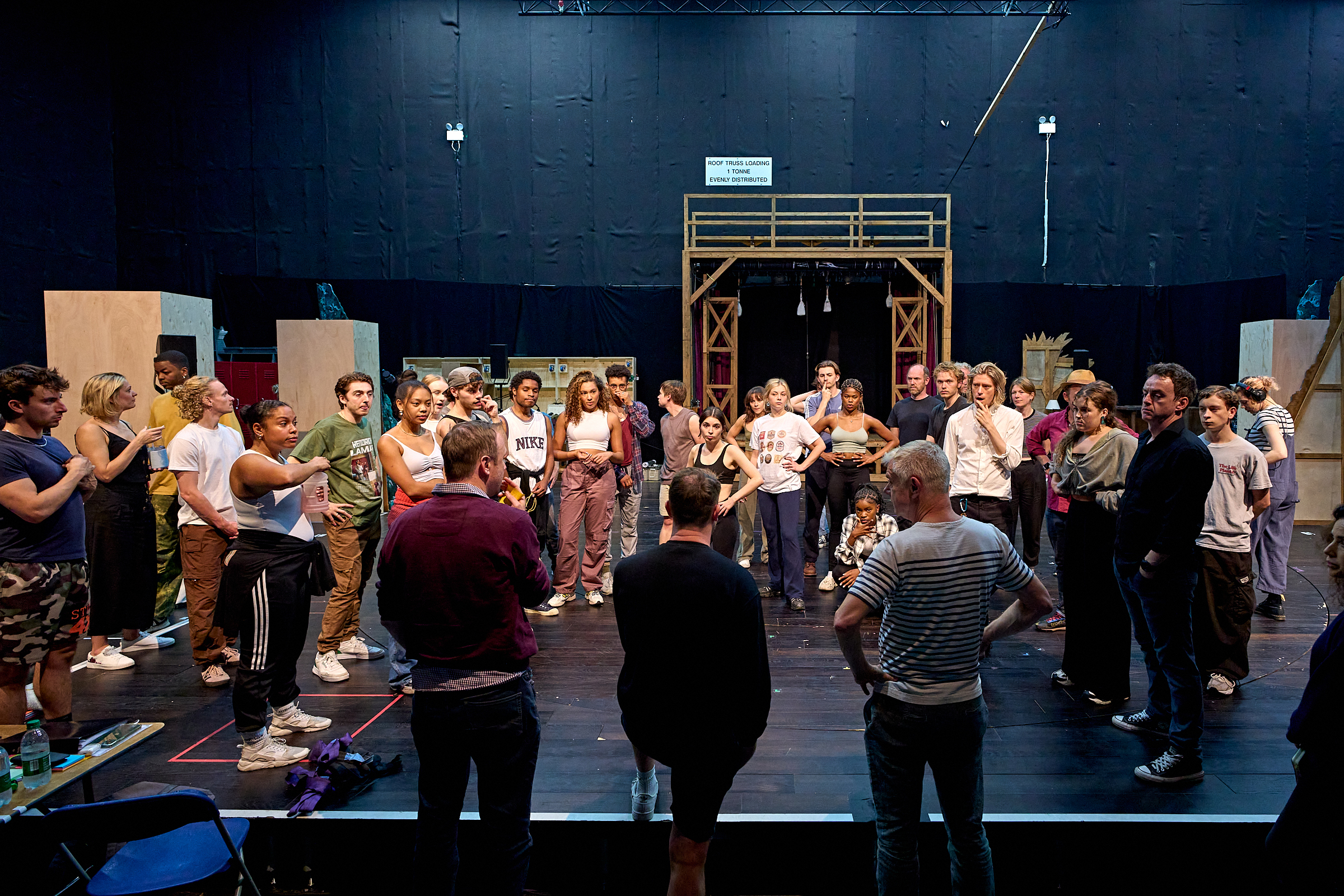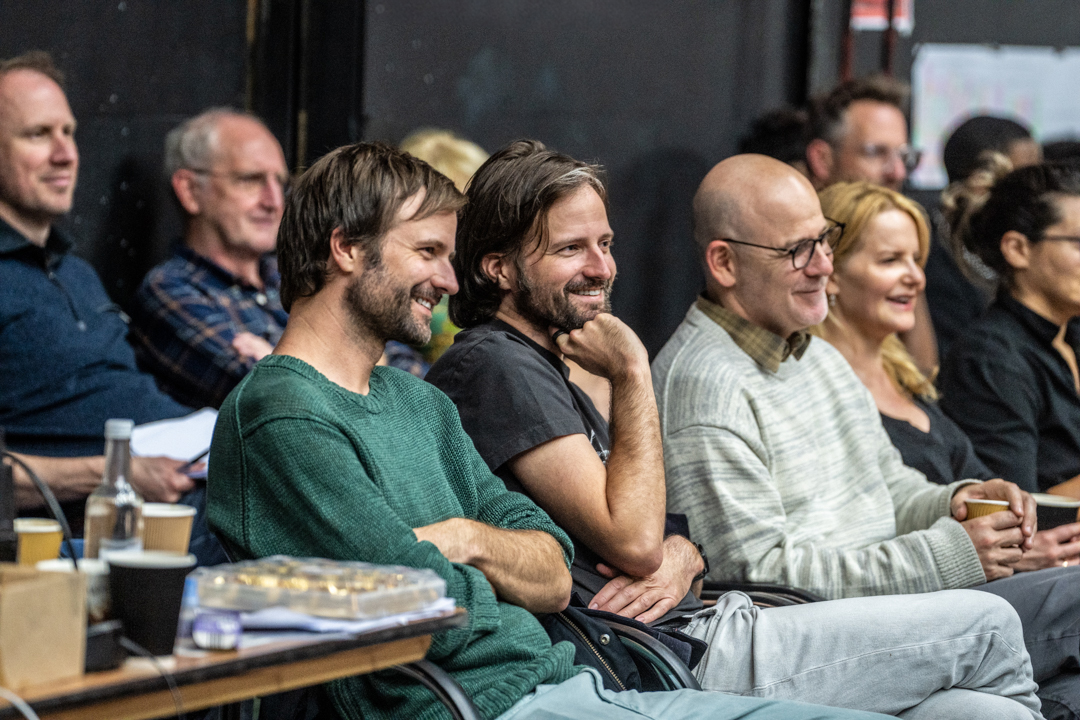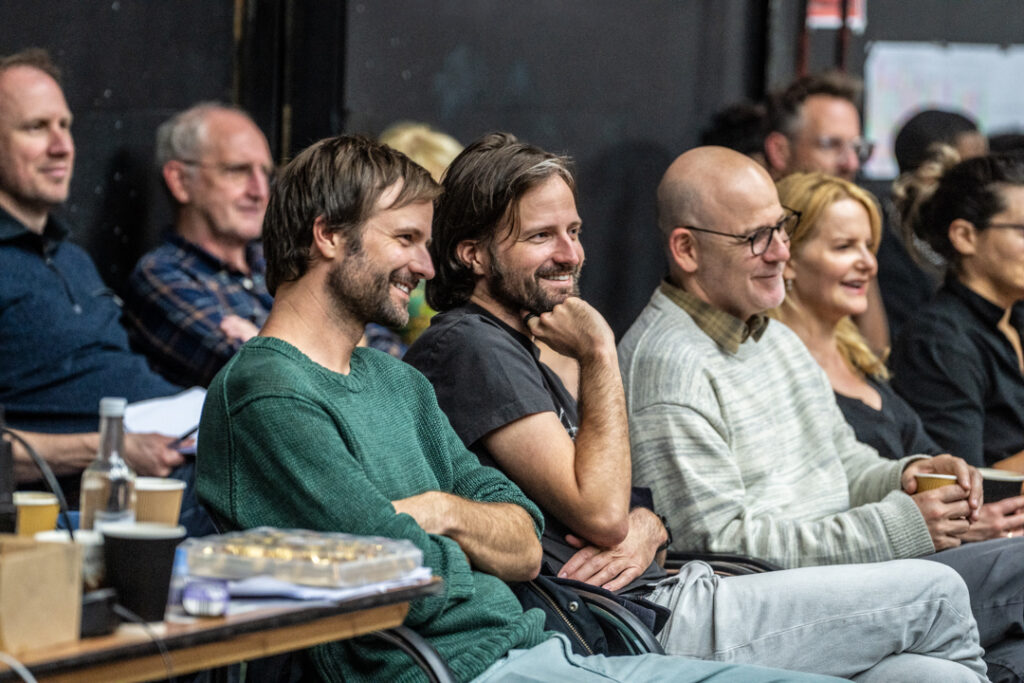 Duffer Brothers
This preview offers valuable insights into the show's connections. It suggests a likely friendship between Hopper and Ted Wheeler, as well as Dustin's mother. Likewise, it appears that Joyce, Lonnie, and Al Munson (Eddie's father) shared a close bond. Perhaps most notably, the first look of Alice Creel has now been unveiled.
Alice Creel's absence from the initial cast announcements raised fans' suspicions. When they released the Creel family photo, Alice was missing and instead, an empty chair was there in her place.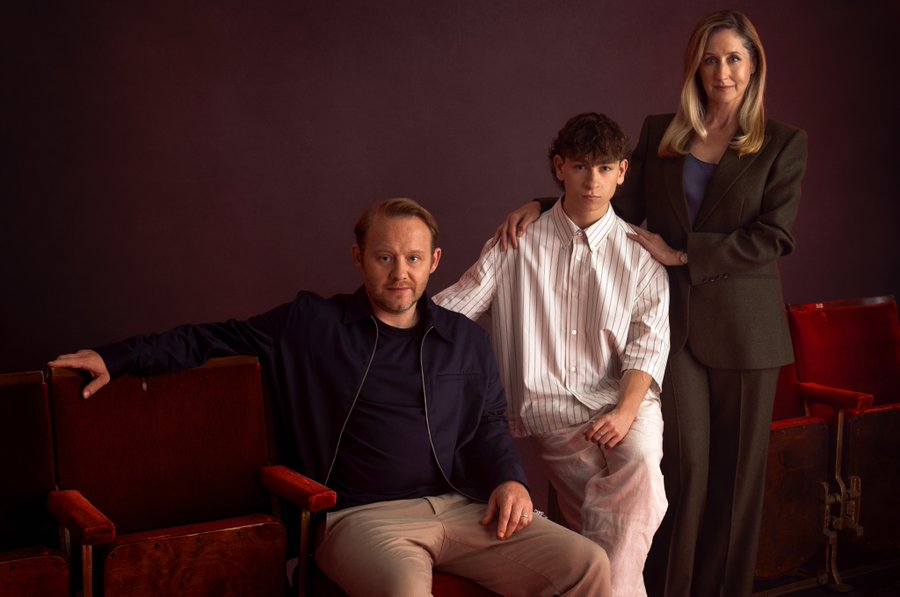 It led some people to believe the theory that Alice Creel is actually Karen Wheeler. This theory has been going around since season 4 and recently became more popular. Fans theorized that Alice Creel somehow survived and was adopted after her family died. The original name of Karen Wheeler is Karen Childress which is intriguing as Childress means an orphan.
However, her recent inclusion in the cast means that this theory has fewer merits. In the play, Karen will be played by Florence Guy and her first look was also released.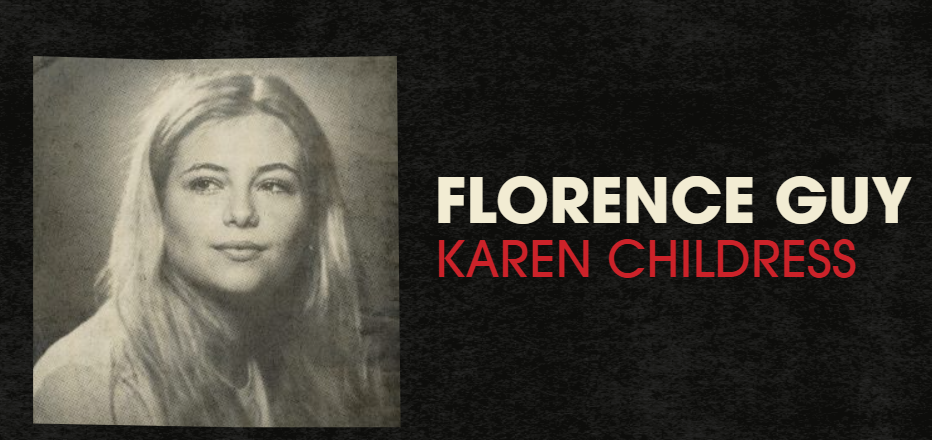 Additionally, the producers have set up a discounted ticket initiative titled "Shadow Seats" in partnership with TodayTix. For every performance during the show's run, 11 pairs of tickets will be available for just £19.59 per seat, with some of them situated in the front row of the stalls. These shadow seats will not be on the main booking page, instead they will be offered through a lottery on the TodayTix app every Friday, starting from November 3. The first lucky winners will be selected on November 6, granting them a preview on November 17.
"We are delighted to launch our Shadow Seats initiative today for 'Stranger Things: The First Shadow. Offering accessibly priced tickets available to all, in great locations in the house to every performance, with the hope that thatre lovers alongside new audiences can discover the joy and thrill of live theatre is something we are extremely passionate about," the producer of the play said.
Stranger Things: The First Shadow is written by series writer Kate Trefry, based on an original story crafted by Kate Trefry, the Duffer Brothers, and Jack Thorne. It will be directed by Stephen Daldry, wit Justin Martin serving as a co-director.
Stranger Things: The First Shadow will premiere at the Phoenix Theater in London's West End on November 17.