Netflix's Stranger Things season 4 has beaten Disney+'s "Obi-Wan Kenobi" premier viewership. Both debuted on May 27 and both are currently the leading series on their respective streamers.
Stranger Things remains the most popular show on Netflix while Obi-Wan Kenobi is the latest expansion of Disney's "Star Wars" franchise. Their premieres created what ratings-currency company Nielsen called "the most-anticipated weekend ever in streaming," and Netflix has come out on top in the streaming battle.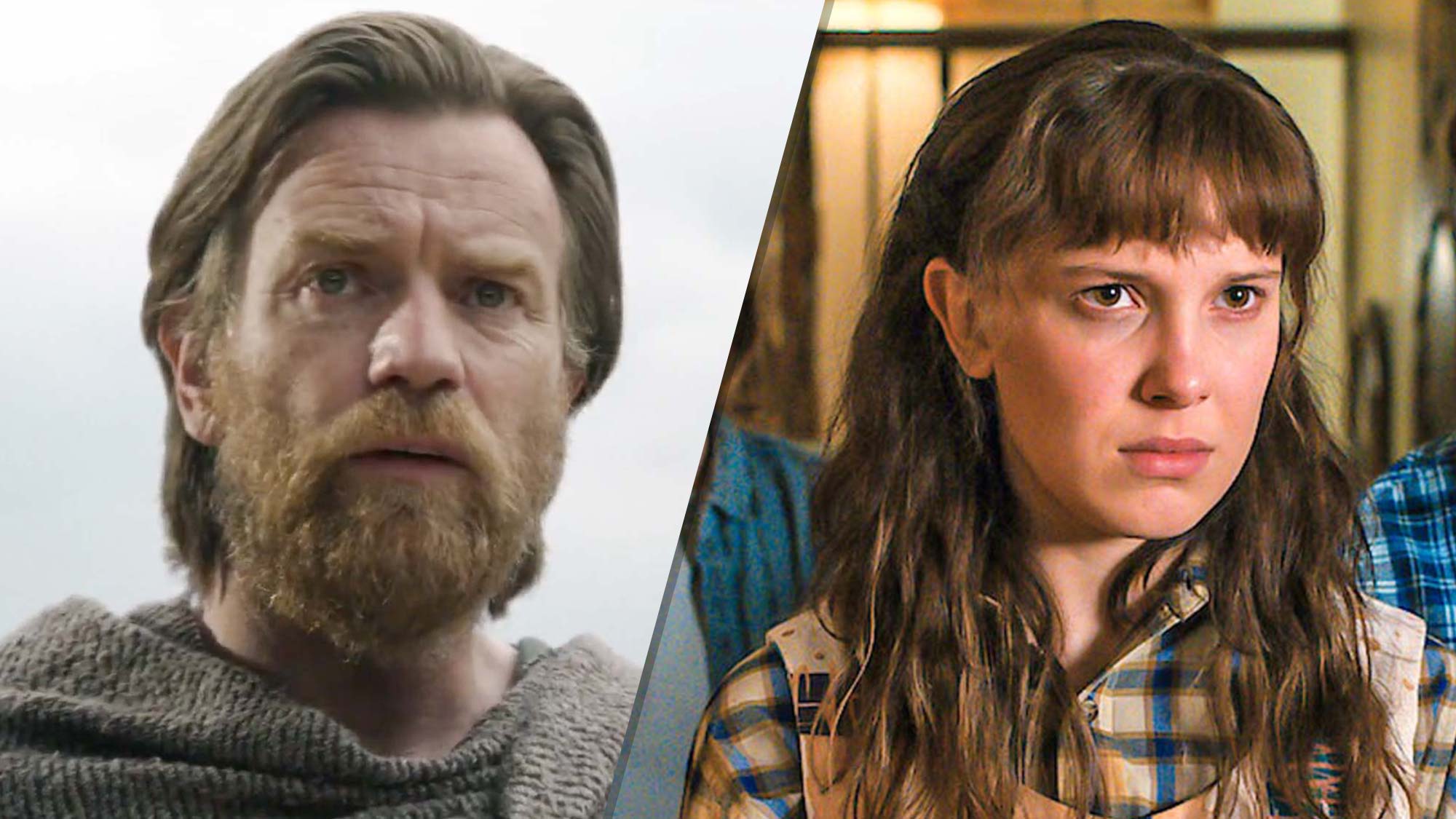 Netflix reported that season 4 part 1 of Stranger Things had the company's biggest premiere weekend ever generating 287 million hours viewed globally between May 27-29. Season 4 volume 1 broke the record for the biggest-ever premiere weekend for an English-language TV series. The record was previously held by Season 2 of Bridgerton. As per Nielsen, Stranger Things is only the third series ever to cross 5 billion minutes viewed in a week after Tiger King and Ozark.
Disney+ also had its biggest premiere weekend ever when "Obi-Wan Kenobi" hit 1 billion minutes viewed. These stats are 300% less than Stranger Things season 4 volume 1. Though Stranger Things had higher episode counts and longer runtimes which were major advantages. Obi-Wan Kenobi was released with two episodes, both less than an hour-long, and is releasing new episodes weekly until the finale on June 22.
Have you watched both series? Let us know your favourite in the comments section.