One of the most popular Stranger Things theories on the internet is that Karen Wheeler is Henry Creel's sister Alice Creel. While there have been a lot of discussions since the season was released, fans seem to have gathered new information from Stranger Things Play.
The theory emerged after users spotted a clue in season 4 posters. For the last season, these posters had locations in the background linked to each of the characters' storylines. Karen Wheeler had her own poster despite being a minor character. But more interestingly her poster had Creel House in the background. Also, some people thought that Karen's reaction to snow in the Hawkins was a little too knowing.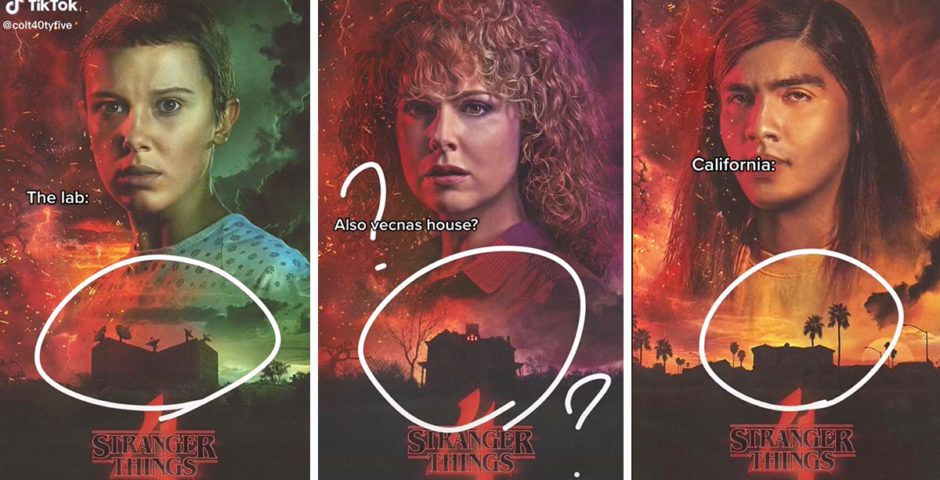 Stranger Things Play Provides More Clues
Now fans have spotted some more clues thanks to the new prequel Stranger Things: The First Shadow. The much-awaited play is in production and will be out in November. The makers announced the cast of the play on social media which included younger versions of Jim Hopper, Joyce Byers, Dr Brenner, Henry Creel, and others. They also released a family photo of the Creel Family featuring Henry, his father Victor Creel, and mother Virginia Creel. However, her sister Alice Creel is missing from the picture and instead, there is an empty chair which has raised fans' suspicions.
Some fans theorized that Alice Creel was not shown in the picture because she is Karen Wheeler. The makers have avoided it because it would be a spoiler. While it is quite possible that Alice was not shown because she is not supposed to be a main character in the play. However, there is also a lot of focus on the empty chair where she is supposed to sit. This way of taking a picture where there is space for the fourth person is quite interesting. It has led to fans thinking that it was done deliberately as there is more to Alice Creel than we think.
Is Karen Wheeler Adopted?
Other users have taken this theory further by speculating that Alice Creel was adopted after her family died. The original name of Karen Wheeler is Karen Childress which is intriguing as Childress means an orphan. So the theory goes that after Henry Creel killed his mother and his dad was in prison, Alice Creel was adopted and her name was changed to Karen Childress.
Well, we don't know if this theory will turn out to be true in season 5 but there is definitely something going on with Alice Creel. We might get some answers when the Stranger Things Play will premiere.