Doja Cat slammed Noah Schnapp for sharing their private conversations out in public. The singer shared that she was not amused after Noah Schnapp posted screenshots of their private conversation to his TikTok account, in which Doja asked the teen to put her in contact with his co-star Joseph Quinn.
In the DMs, Doja wrote, "Noah can you tell Joseph to hmu? Wait no. Does he have a girlfriend?" After Noah encouraged her to "slide into his DMs," she replied, "I don't know his Instagram or Twitter. He doesn't have a DM to slide in."
Noah's TikTok went viral and Doja criticized him for sharing their private conversation with the public.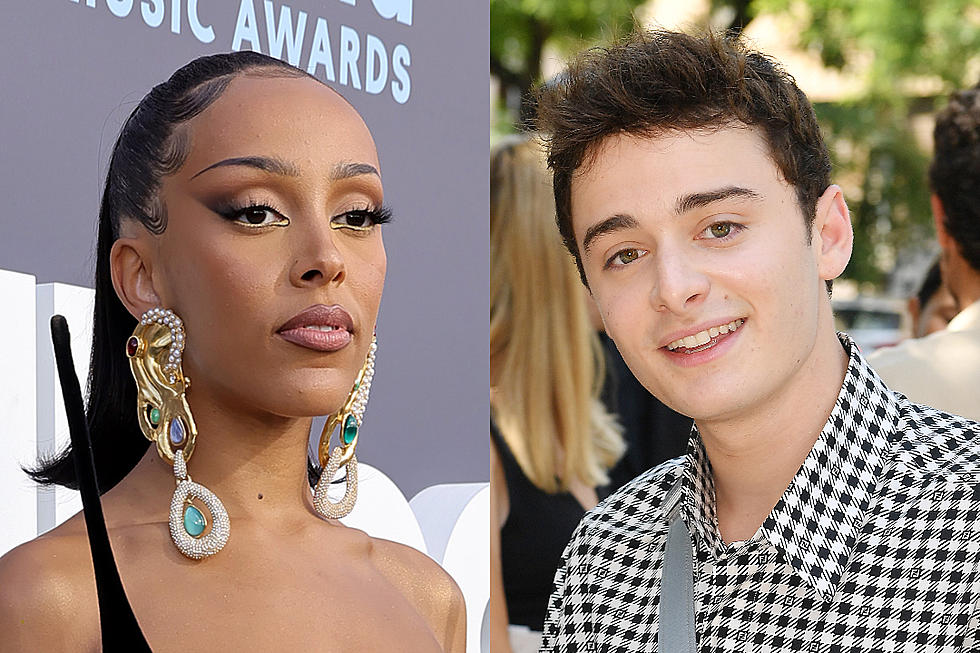 Doja went live on her TikTok account and slammed Noah. "First let's try to be chill about it," she began. "To be fair, this is like a kid. I don't know how old he is, but there's no way he's over 21."
She continued, "When you're that young, you make mistakes. You do dumb s--t. I'm trying to be super fair. You f--k up relationships with people, you make mistakes—like you're supposed to so that you know not to do it in the future. I did my share of f--ked up so that I don't f--k up again. Like, that's like borderline snake s--t," she shared. "That's like, weasel s--t. And like, I'm not saying that encapsulates his entire personality. Noah is not like the definition—like I wouldn't imagine he is. Maybe he is?"
While the singer was bashing Schnapp, Twitter users trolled her for approaching Schapp who is 17 years old.
What are your views on Doja Cat and Noah Schnapp beef? Let us know in the comments section.