With just 3 days remaining until Stranger Things Day, fans are eagerly anticipating the celebration. To add to the excitement, Netflix has unveiled a detailed schedule for their special coverage of Stranger Things Day.
For those who don't know Stranger Things Day is celebrated each year on November 6. It is the day that Will Byers (Noah Schnapp) disappeared in 1983, triggering a series of events that eventually gave birth to the phenomenon known as Stranger Things. Each year on this day, Netflix releases fresh content and hosts events for the fans.
This year, there's a potential difference in the celebrations, thanks to the ongoing SAG-AFTRA strike, which has delayed the start of filming. However, Netflix has gone ahead and unveiled its schedule for Stranger Things Day, which interestingly coincides with Netflix Geeked Week.
Stranger Things Day Schedule
The celebrations kick off early at 6 AM with the first update concerning the eagerly anticipated Stranger Things Play. With just a few days to go before the play's release, fans can expect a possible teaser to pique their excitement.
Following this, Netflix has set aside time for a comprehensive recap spanning from Season 1 to Season 4. We could also see glimpses of previously unseen behind-the-scenes content.
While Netflix has not revealed if they will release anything related to the final season, fans are hoping to get some insights at least. Additionally, Netflix may use this momentous occasion to announce the long-anticipated spin-off that has been in development for quite some time. The stage is set for an action-packed, information-rich celebration of all things Stranger Things and more.
You can check out the complete schedule below.
It's worth noting that the image for the Season 3 recap is intriguingly Upside Down, sparking curiosity and speculation among fans. While it could be merely a creative design choice, it has certainly stirred interest.
Netflix has also promised that there will be new teases on Stranger Things Day. However, it is uncertain whether these will pertain to the earlier seasons or the final one.
Limited Edition Merchandise and more
Apart from the seasons recap, Netflix has unveiled limited edition merchandise online and in brick-and-mortar stores worldwide. They will also announce a new store coming to São Paulo which will be the first-ever Stranger Things Store to be launched in Latin America. New merchandise will also be available at Walmart, Target, Amazon, H&M and Hot Topic.
Netflix will release exclusive Funko Pop in their online shop like the Piggyback Eddie.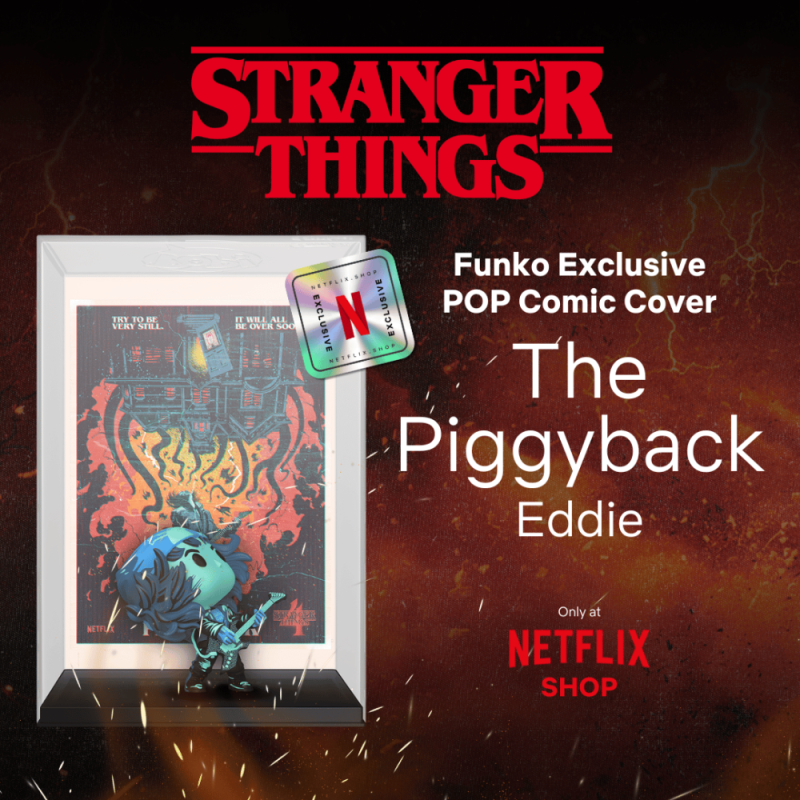 Netflix has also given us a taste of Hawkins with many of the famous food that is now available. You can enjoy Scoop Ahoy ice cream, Surfer Boy Pizza, limited edition Stranger Things Eggo waffles and Hellfire Club sauce.
Initially, there was optimism about the possibility of an announcement teaser for the final season. Unfortunately, due to the ongoing SAG-AFTRA strike, such content will not be part of the festivities.
How will you be celebrating Stranger Things Day? Let us know in the comments section.