Stranger Things 4 volume 2 has finally revealed what Will Byers was painting in the first part. But it is not something that we imagined earlier.
At the start of volume 1, Eleven (Millie Bobby Brown) revealed that Will is painting a lot but won't show her what he's working on. She suggests that maybe it was for someone he likes.
Later in the season, Will took this painting with him when he went to the airport to pick up Mike and made sure to grab it when fleeing the house during the shootout. The show did not reveal what Will painted in the first part of season 4; however, we finally got the answer in part 2!
Warning: This post contains spoilers. If you want to avoid spoilers of any kind, you should leave us here.
Will Byers Painting in Stranger Things Season 4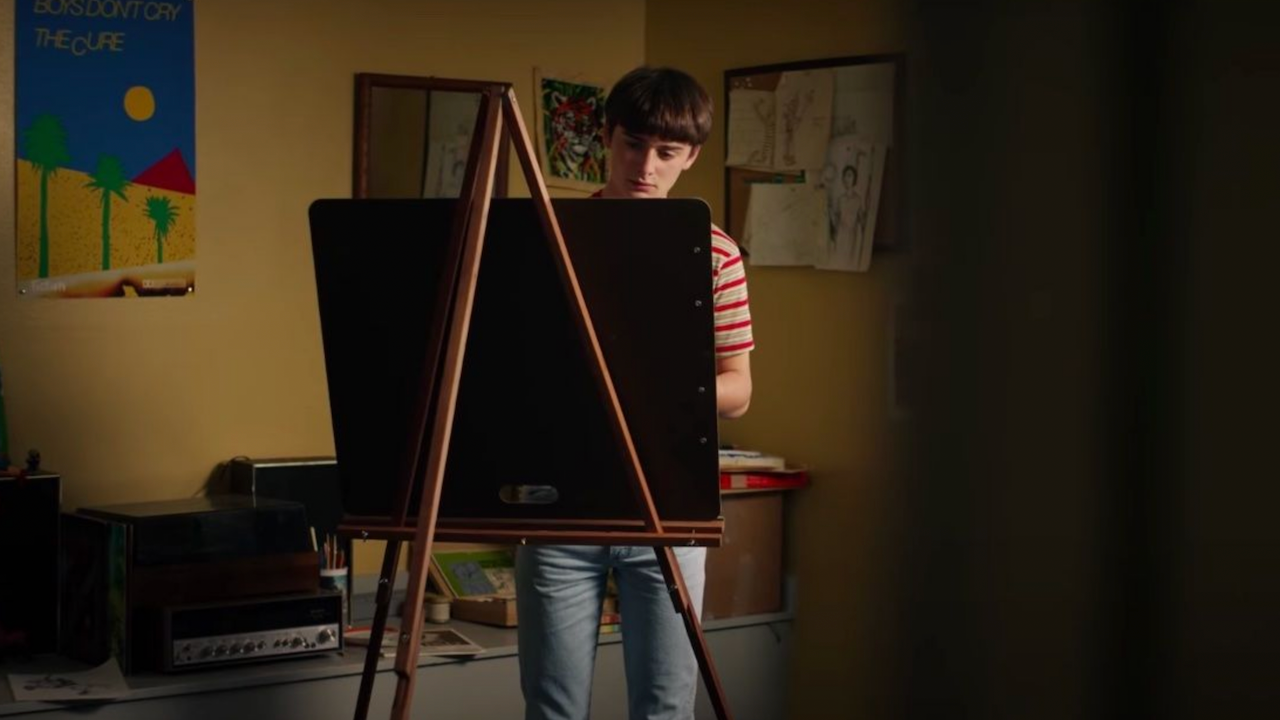 In episode 8, we finally got to know what Will painted earlier in the season. Will and Mike have a discussion where Will reassures him that Eleven indeed needs him. It's at this time he pulls out the painting and shows it to Mike.
In the painting, Will, Mike, Dustin (Gaten Matarazzo), and Lucas (Caleb McLaughlin) are in a medieval setting as knights and wizards preparing to do battle with a three-headed dragon. Mike, with a sword and shield, is leading the charge. The shield of Mile bears a heart and Will says he gave Mike a heart for his coat of arms because Mike is the heart of their friend circle, keeping them all together. "Because without heart, we'd all fall apart." In the meantime, he also opens up to Mike saying "when you're different sometimes you feel like a mistake". This scene also basically confirmed that Will Byers is gay and is in love with Mike Wheeler.
Related Articles: Every Hidden Detail That Predicted The Vecna Reveal
In season 2, Will's paintings have typically been connected to the season's villain. So we can assume that it might have some connection with Vecna. When Will arrives in Hawkins, he feels the presence of Vecna which shows that he is still connected with the Upside Down.
So the mystery has been solved regarding Will Byers painting!