The Simpsons fans always unearth suggestions the show has actually predicted the future. Now some people on Social Media say that The Simpsons might have predicted Stranger Things villain Vecna way back in the 1998 episode.
That episode shows Homer and Bart, and duo Cooder and Spud, who are working at a travelling carnival in Springfield. Homer invites Cooder and Spud to stay at the family home. Marge is fuming because Spud and Cooder trick the Simpsons out of their home.
Spud tells Lisa: "Hey, check this out, I can unhinge my joints all at once. Doing anything tonight blue eyes?" And we know that who loves unhinging their joints? Every single Vecna victim!
In Stranger Things, Vecna lifts people into the air using his mind and pulls their joints out of shape.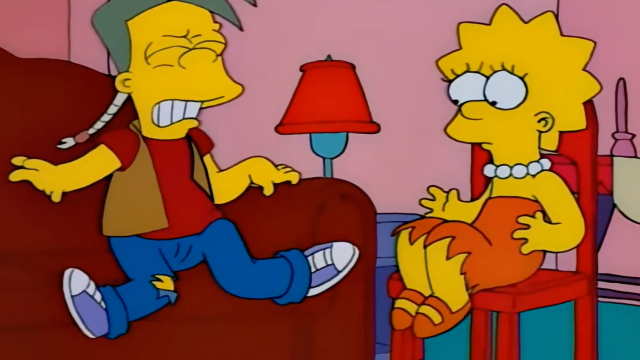 The Simpsons theory was posted by TikTok user @jccampie, who shared a clip of the episode and wrote: 'The Duffer Brothers are sooooo good. They wrote Vecna into S9 Simpson'.
Naturally, fans are loving this crossover theory, with some even wondering if there's anything The Simpsons hasn't predicted.
One TikTok user replied: 'I swear the Simpsons creators are time travelers or something like whatever they predict it comes true.'
Another person added, 'The Simpsons predicted everything.' While a third fan said: 'I watched that episode yesterday and I thought of Vecna as well.'