Stranger Things star Noah Schnapp has found himself in the midst of controversy yet again. This time, the actor faced criticism after his recent Instagram activity, where he liked a video that made fun of the Muslim and LGBTQ+ communities. This incident has sparked a significant backlash on social media once more.
Last month, Schnapp made the headlines when he released a statement in which he addressed the Israel-Palestine conflict. In his statement, the actor declared his support for Israel and criticized his followers for endorsing Hamas attacks. Following this statement, Schnapp faced significant public backlash, with many accusing him of hypocrisy. Since then, the actor has seen a loss of approximately 550,000 followers on Instagram.
Now Noah Schnapp has once again ignited controversy after he liked a video on Instagram. The video was from the Israeli satire TV show "What a Wonderful Country" which was not only Islamophobic but also homophobic. It mocked the pro-Palestine protests that are happening in the USA.
The video featured a fake YouTube news show where the presenters said that 'everyone is welcome, LGBTQH…' with the H standing for Hamas. After chanting: 'From the river to the sea, Palestine will be free,' they interviewed a freedom fighter in Gaza. The post shared by Noa Tishby has received more than 60,000 likes as of now.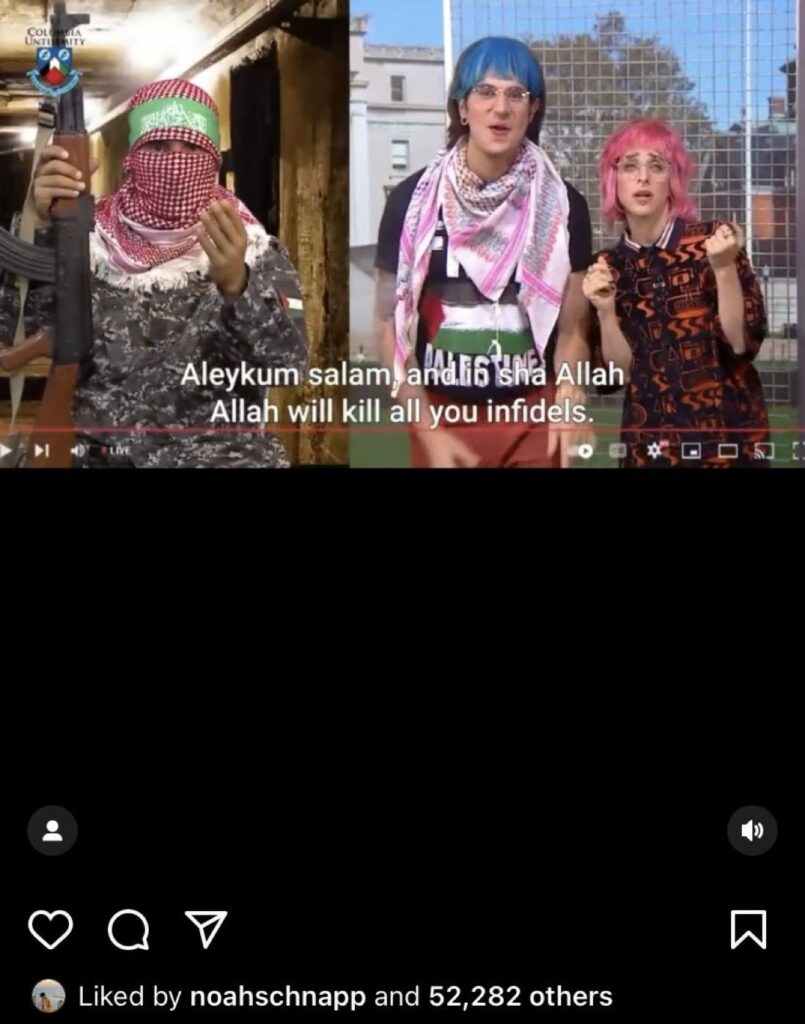 Following Schnapp's endorsement of the video, a substantial uproar ensued on social media. Numerous individuals have accused Noah Schnapp of displaying anti-Muslim sentiments. Several users have highlighted that the actor has been consistently liking and sharing controversial content on Instagram in the past few weeks.
There were also individuals who expressed concerns about the video's homophobic and racist content. They found it disconcerting that the actor, who has openly identified as gay, would support such content. He has since unliked the video following the backlash.
One user slammed the actor wrote on Twitter as he wrote, "seeing noah schnapp able to get away with spreading zionist and islamophobic propaganda meanwhile so many others get fired or blacklisted for showing even the slightest bit of support towards palestinians enrages me so bad"
You can check more reactions from the fans below.
For those who don't know Noah Schnapp is Jewish and has has Bar Mitzvah in Israel. He will be next seen as Will Byers in Stranger Things season 5.