Doja Cat has lost over 200K Instagram followers after calling out Noah Schnapp "borderline snake" after he leaked her DMs. Meanwhile, social media analytics company Social Blade measured a jump in Noah's follow count from 24.25m on Wednesday to 25.17m on Monday.
Doja - real name Amala Ratna Zandile Dlamini - saw hers plummet from 24.34m to 24.14m over the same time period of time.
The singer recently targeted the Stranger Things star for sharing their private messages, in which she asked Noah to set her up with his co-star Joseph Quinn.
Schnapp then posted a TikTok video of their private conversation, which showed Doja asking him through his Instagram DMs.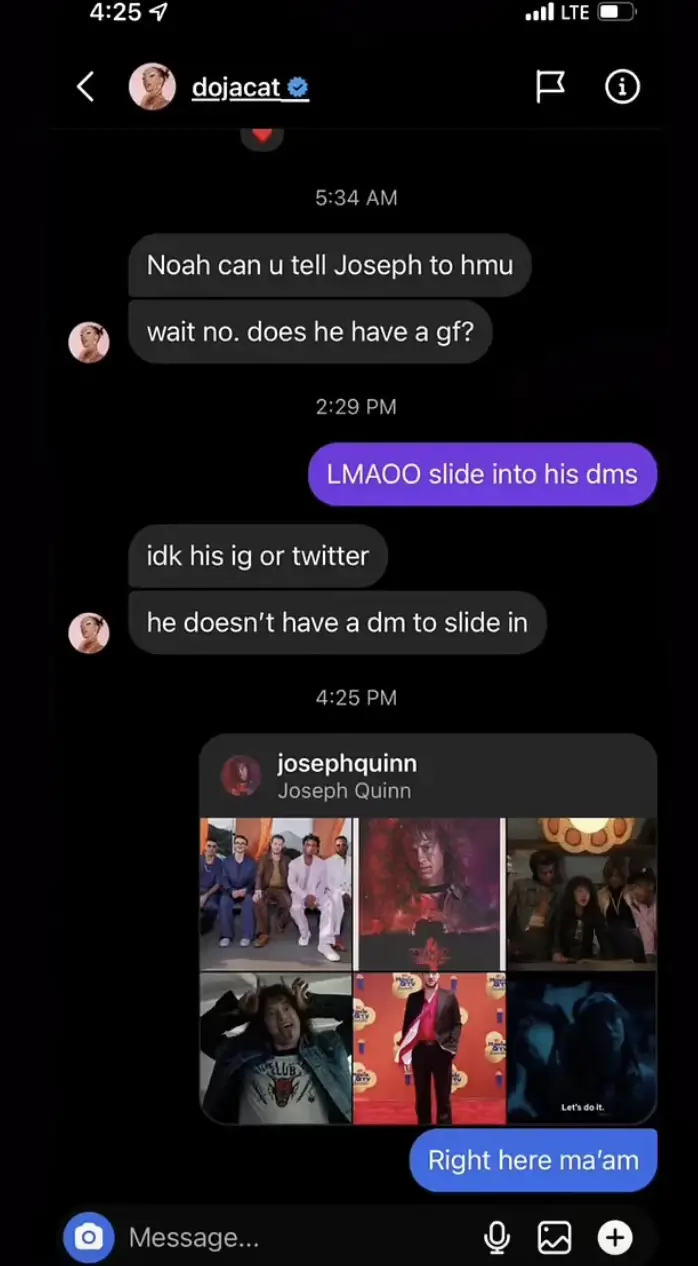 A day after, she slammed Schnapp in a since-deleted TikTok live.
"To be fair this is like a kid, I don't know how old he is, but he's not even over like 21," said the star, whose real name is Amala Ratna Zandile Dlamini, adding that she was trying to be "super fair" about the situation.
"When you're that young you make mistakes, you do dumb s--t, you say dumb s--t, you f--k up relationships with people, you make mistakes like you're supposed to so you know not to do it in the future," she explained. "I did my share of f--k ups so I don't f--k up again."
"But the fact that Noah did that is so unbelievably socially unaware and wack," she continued. "That's like borderline snake s--t… that's like weasel s--t. I'm not saying that encapsulates his entire personality. Noah is not like the definition like I wouldn't imagine he is. Maybe he is?"
Social Blade, a social media analytics company, noted that Doja's Instagram suffered a drop since the drama unfolded, falling from 24.34 million to 24.14 in less than a week. As for Schnapp, his following increased from 24.25 to 25.17 million within that same time.