Stranger Things is embarking on its fifth and final season, marking the conclusion of Eleven and her friends' captivating journey. The show has been a huge success for Netflix breaking many records since its release in 2016. While it's common for successful series to span 8-10 seasons, Stranger Things is nearing its conclusion sooner than expected, driven by various factors.
Last year Netflix renewed Stranger Things for the fifth season, which will also be the last. The Duffer Brothers shared the news in a letter to the fans saying that they planned to complete the story of Stranger Things seven years ago. At that time they predicted that the story would last for four to five seasons. However, it was not possible to do it in four as it was too large. They announced that Stranger Things will end with season 5.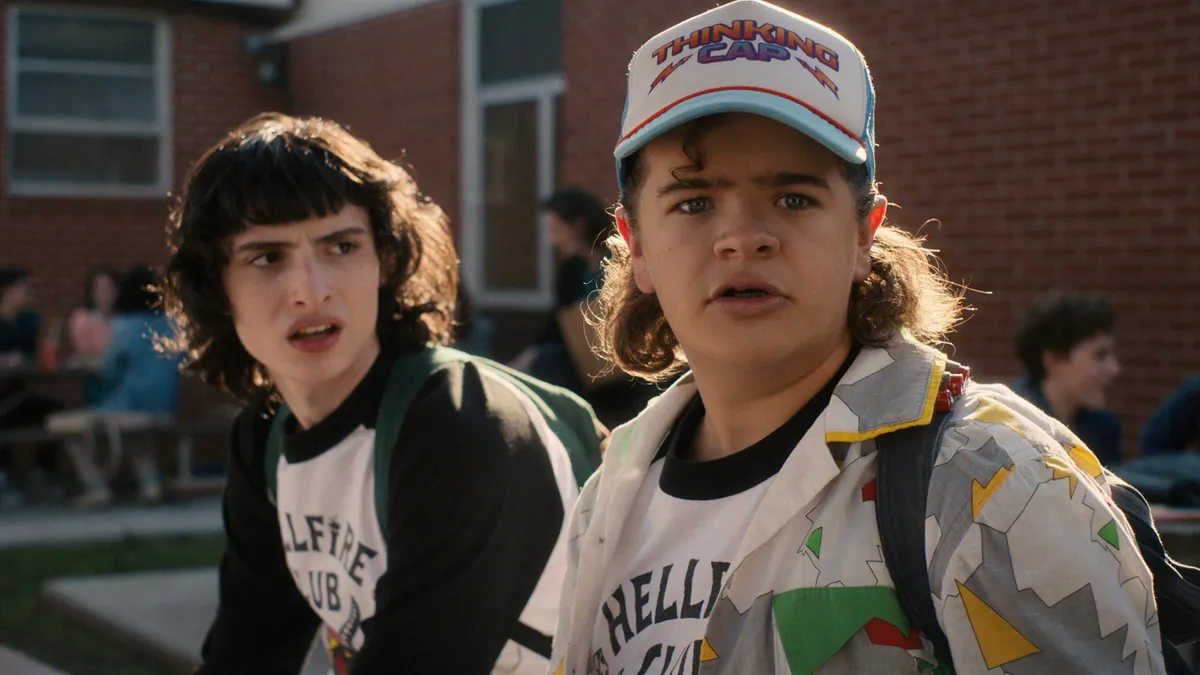 One significant factor influencing the decision to conclude Stranger Things is the age of its actors. When the show first began, the main cast members were relatively young, with many of them being pre-teens. However, there have been substantial delays experienced during the production, particularly in the case of season 4, which faced numerous setbacks due to the COVID-19 pandemic. As a result, fans have had to exercise considerable patience, enduring a three-year wait for new episodes.
This extended hiatus had a profound impact on the cast, as they have transitioned from being kids to becoming adults during this period. Finn Wolfhard, Gaten Matarazzo, Caleb McLaughlin, and Sadie Sink are now in their 20's while Millie Bobby Brown and Noah Schnapp are 19. The once-youthful ensemble has now matured significantly, which can present challenges when trying to maintain the continuity and believability of their character portrayals.
Furthermore, the principal cast members are exploring new opportunities outside of the Stranger Things universe. Millie has ventured into producing and has been featured in numerous blockbuster movies. Finn Wolfhard has transitioned into a directing role, and Noah has embarked on an entrepreneurial path. As their schedules continue to fill up with various projects, extending the series beyond Season 5 could present substantial challenges.
Therefore, Stranger Things Season 5 is the ideal moment to conclude the series, preventing issues such as audience saturation, cast departures, and the story's potential stretching to cover excessive ground.
The Future of Stranger Things Universe
Although Netflix is concluding its beloved supernatural series with season 5, the show's creators are not done with Upside Down yet. There are several projects in the pipeline that will further explore the Stranger Things universe.
During an interview with GQ, David Harbour shared his anticipation that fans will likely start "hearing about any spin-offs they have in the works" around the time of season 5 release. "I think as soon as the show ends, or maybe six months before it ends, you'll be hearing about whatever spin-offs they have planned."
In April 2023, Netflix announced an animated Stranger Things series, "in the vein of Saturday morning cartoons" which will be developed by the Duffer Brothers. Apart from the animated show, there is an untitled live-action spin-off that will hail from the Duffers and Shawn Levy. In an interview with Variety in May 2022, the Duffer Brothers revealed they are "super excited" about the spin-off, and only Finn Wolfhard correctly guessed its plot.
Moreover, the stage play 'Stranger Things: The First Shadow' is scheduled for release on November 17th, 2023. It is a prequel to Netflix series and is set in 1959.