Now that the writer's strike is officially over after WGA got a historic deal, the production on Stranger Things season 5 is set to resume. Though, Hollywood is still grappling with the ongoing SAG-AFTRA strike, which has yet to be resolved. It means that while scripting has started, the filming will not take place anytime soon. The final season of much awaited series, was halted by the strike back in May.
While actors patiently await a fair deal, the writers team behind Stranger Things Season 5 has chosen to delight fans with a hilarious first look at season 5. On Twitter, Stranger Things writers released a pre-vis video of Steve Harrington (Joe Kerry) wherein he is making a face while his head turns towards the camera. The caption read, "Hope the studios make a fair deal with SAG soon or else season 5 is looking like this."
The writers later revealed that this brief video was indeed an exclusive first look of Season 5's first episode. They responded to their own Tweet, "FYI this is pre-vis for a scene in ep 1. So technically your first look at season 5. We told Joe he has to perform it EXACTLY like this."
For those unfamiliar with pre-vis, it's a crucial step in the pre-production phase for many movies and TV series. It means they use drawings and 3D models to carefully plan how scenes and shots will look before they start filming with the actors on the real set. This planning helps to make actual filming process a bit smoother.
Later they also shared first look of Jonathon Byers (Charlie Heaton) from season 5.
Fans Speculate About Season 5 Scene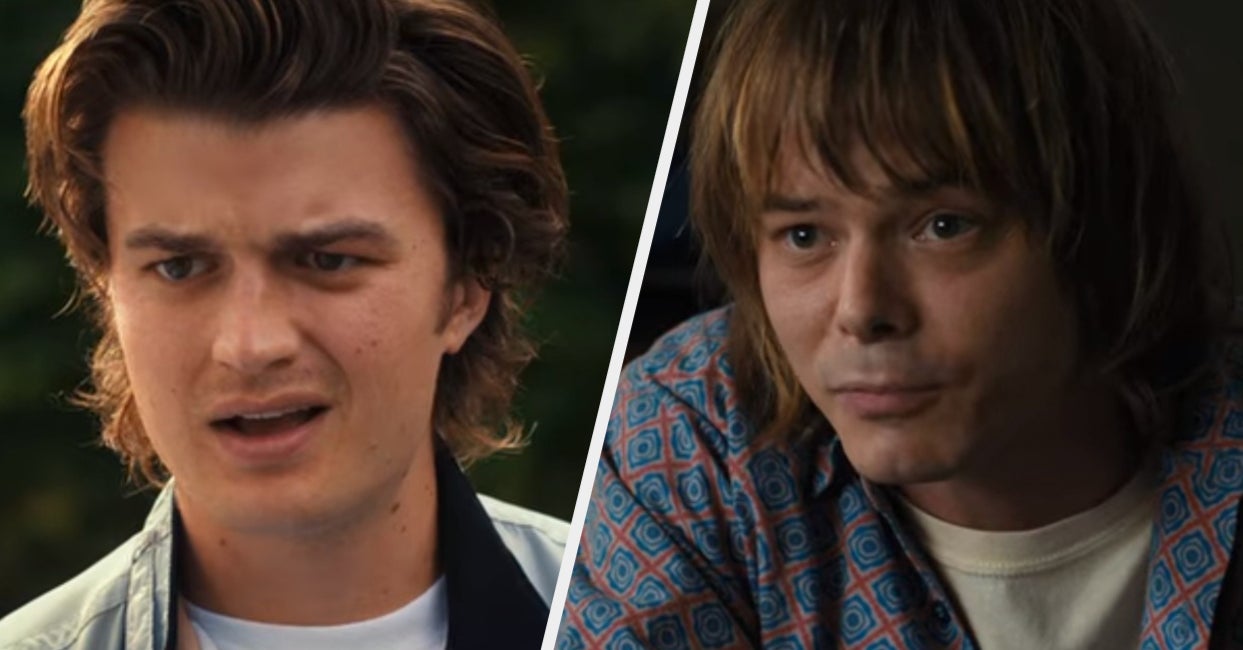 This appears to be a scene featuring an interaction between Steve and Jonathan which has brought a delight to the fans eagerly awaiting new content from Stranger Things 5. As they eagerly await more information, they're now engaged in lively discussions, guessing what this scene might entail in the upcoming season.
Many user shared their theories on Twitter. One wrote, "i'm being delusional here, but it kinda looks like they're trying to jump start something and DO YA KNOW WHO KNOWS HOW TO DO THAT". Another said, "this means jancy is gonna be endgame walk with me for a minute jonathan and steve are friends in this supposed scene meaning steve and nancy probably won't be together also there are clouds in the back indicating rain is forming and you know what that means"
Check some reactions below.
What are your thoughts on what this scene might be about? Share your speculations in the comments section below!