Stranger Things season 4 volume 1 has officially premiered. In the first volume of the super-size fourth season, our group faces off against new villain Vecna, different from the likes of Demogorgons and The Mind Flayer.
Vecna takes his first victim in the first episode of the season. Later he killed two more high school students. Soon Max realizes that she might be next on Vecna's list, as she suffers from the same symptoms as shown by other victims. However, her friends managed to keep her alive and it has something to do with her favorite song.
What is Max's favorite song in Stranger Things season 4?
As Max is being overtaken by Vecna, her friends discover that familiar sounds could help bring the villain's victims back from the Upside Down and return to their minds and body.
In episode 4, Max starts levitating while visiting Billy's grave and soon finds herself in Vecan's grip. Dustin, Steve, and Lucas struggle to figure out Max's favorite song, which shouldn't be too difficult since she's often sporting her tape player and headphones.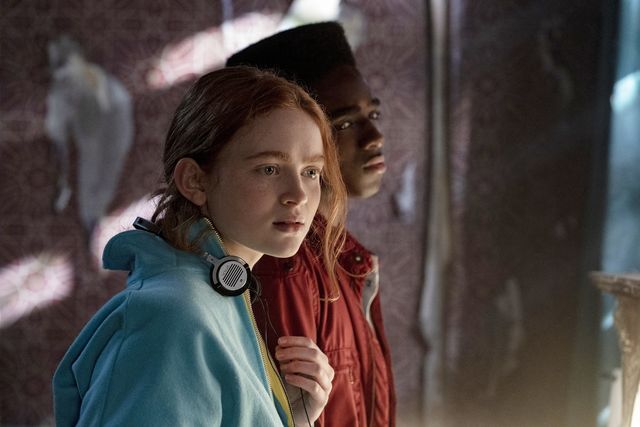 At the beginning of the season, Max is listening to "Running Up That Hill" by Kate Bush before sitting down to talk with her guidance counsellor, Ms. Kelly. Thankfully, Lucas remembers that "Running Up That Hill" is Max's favorite song, and they play it for her as she runs out of the Upside Down. This way they managed to save Max!
Do you like Max's favorite song? Share your Stranger Things season 4 part 1 thoughts in the comments!