Millie Bobby Brown has faced online harassment from trolls since her breakout role in Stranger Things. Just recently, she was slammed for using a ghostwriter for her debut book. The actress again stirred up social media conversations when a video interview revealed her profound love for carrots, especially the dirty ones. While some fans have embraced her revelation, others are criticizing her.
The buzz started when the British media platform UNILAD shared snippets from their TikTok interview with Brown. In the video, Brown is seen playfully inspecting different carrot varieties. She leans towards baby carrots over shredded ones, but her ultimate favorite appears to be a whole, untrimmed carrot, complete with its unpolished tip. With a mischievous grin, she exclaimed, "These are great. The dirtier the better!"
Brown proceeds to share that her mom consumed dirty carrots throughout her pregnancy, which might offer some insight into her affection for them. Later she rejected the idea of pairing these rustic carrots with ranch dressing. It was an unexpected choice that left her fans puzzled. She said, "I don't like ranch but I'll eat dirt covered carrots."
You can watch the video below.
Millie Bobby Brown and
Wallace and Gromit Comparison
The clip has gone viral on the internet. A few TikTok users have drawn parallels between Brown's zest for unwashed carrots and characters from the British animated series Wallace and Gromit, attributing it to a stereotypically British disposition and a mutual passion for ordinary things. One of the top comments on the video read, "When she said "the dirtier the better" with that smile, she reminded me of the Dutchess from Walter and Gromet Wearrabbit."
However, as with any viral content, there were mixed reactions from viewers. Some expressed their genuine admiration for Millie Bobby Brown and found her quirks endearing, while others unfortunately resorted to hurtful insults and negative comments.
One such user shared the video on Instagram and captioned it, "I cannot even begin to explain the pure unbridled hatred that I have towards millie bobby brown. no single person on earth infuriates me more than her. i can't stand to look at her or hear her speak."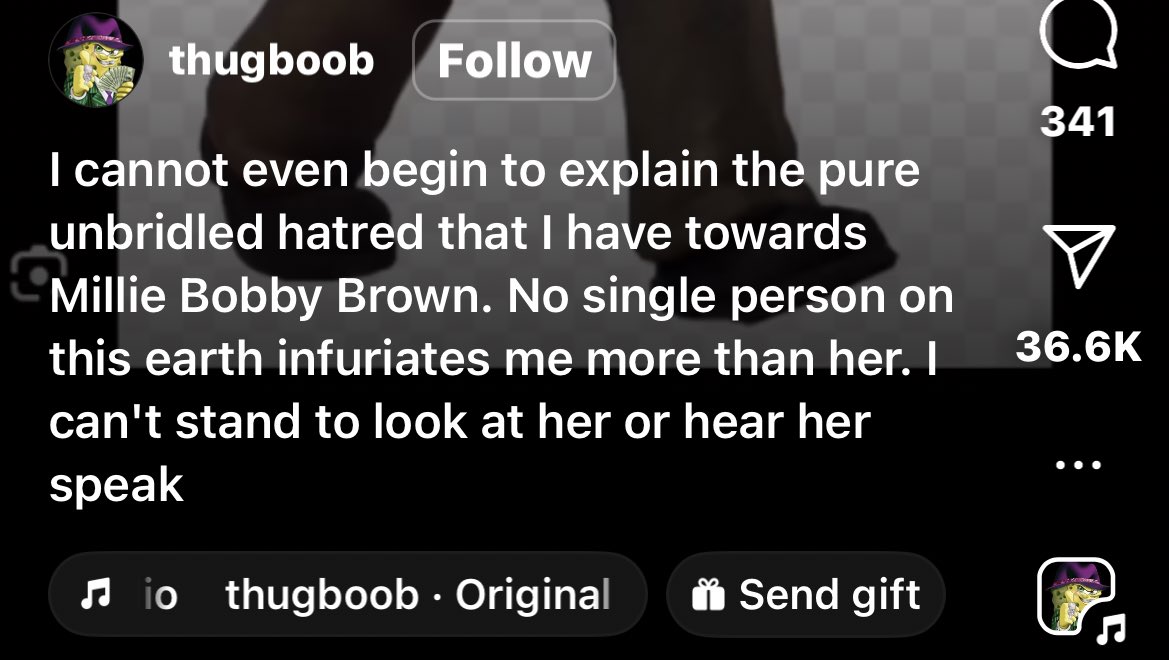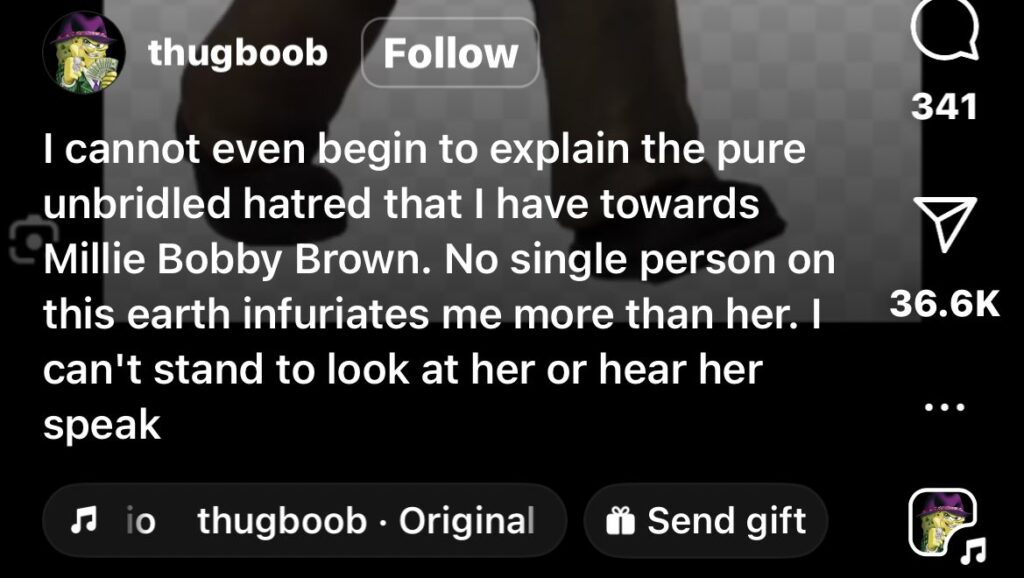 The video has more than one million views and it has 101k likes as of now. After getting backlash, the author deleted the caption but the comments section is still full of hate toward Millie Bobby Brown.
One user commented, "I'm British and even I can't stand her voice it's straight out of the 18th century.". While some called her annoying and a bad actor.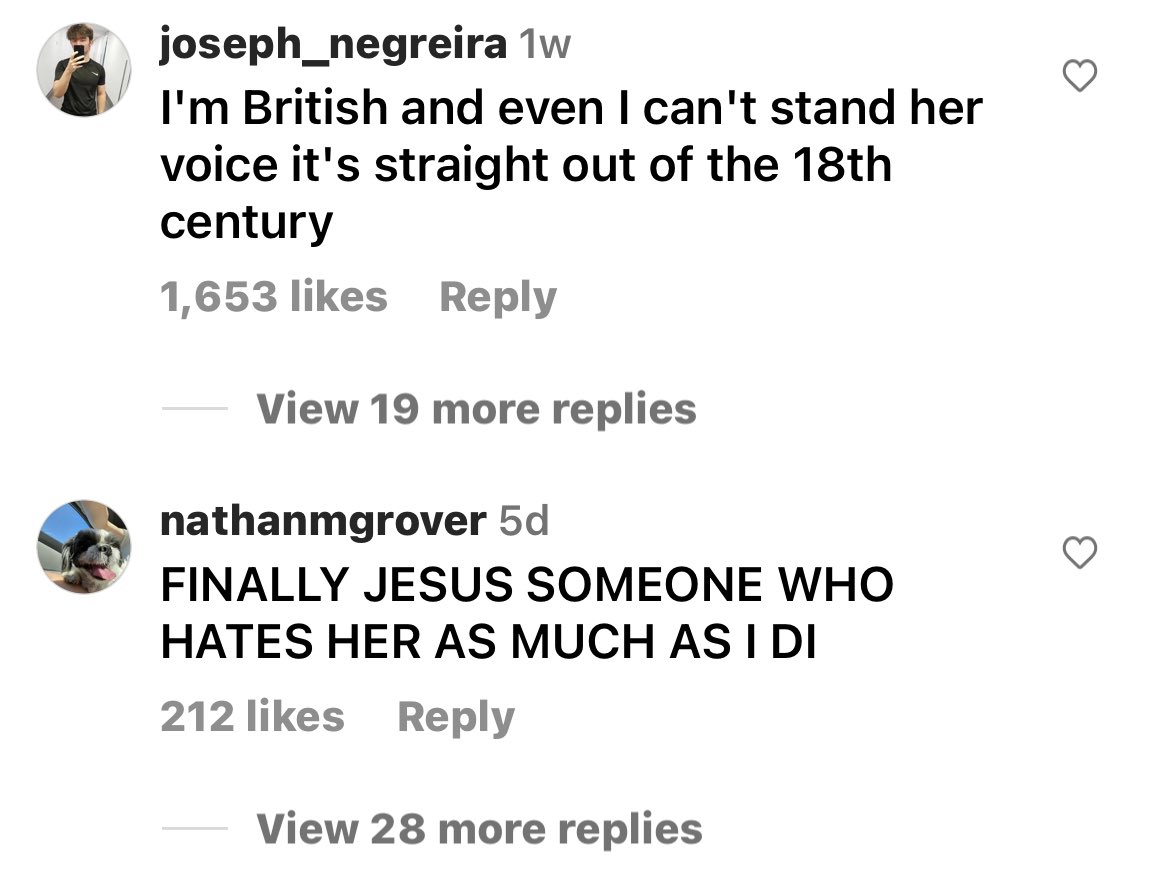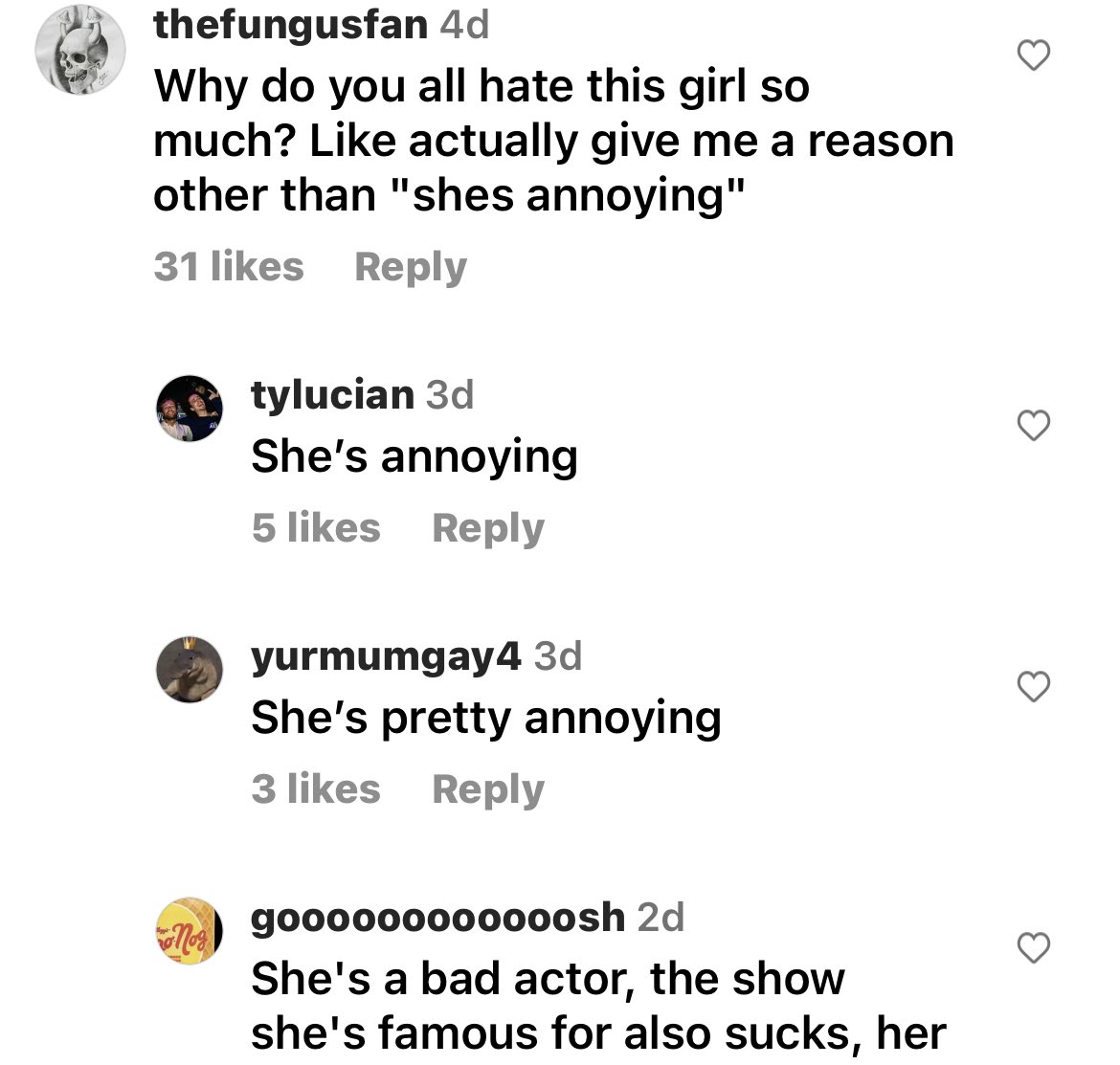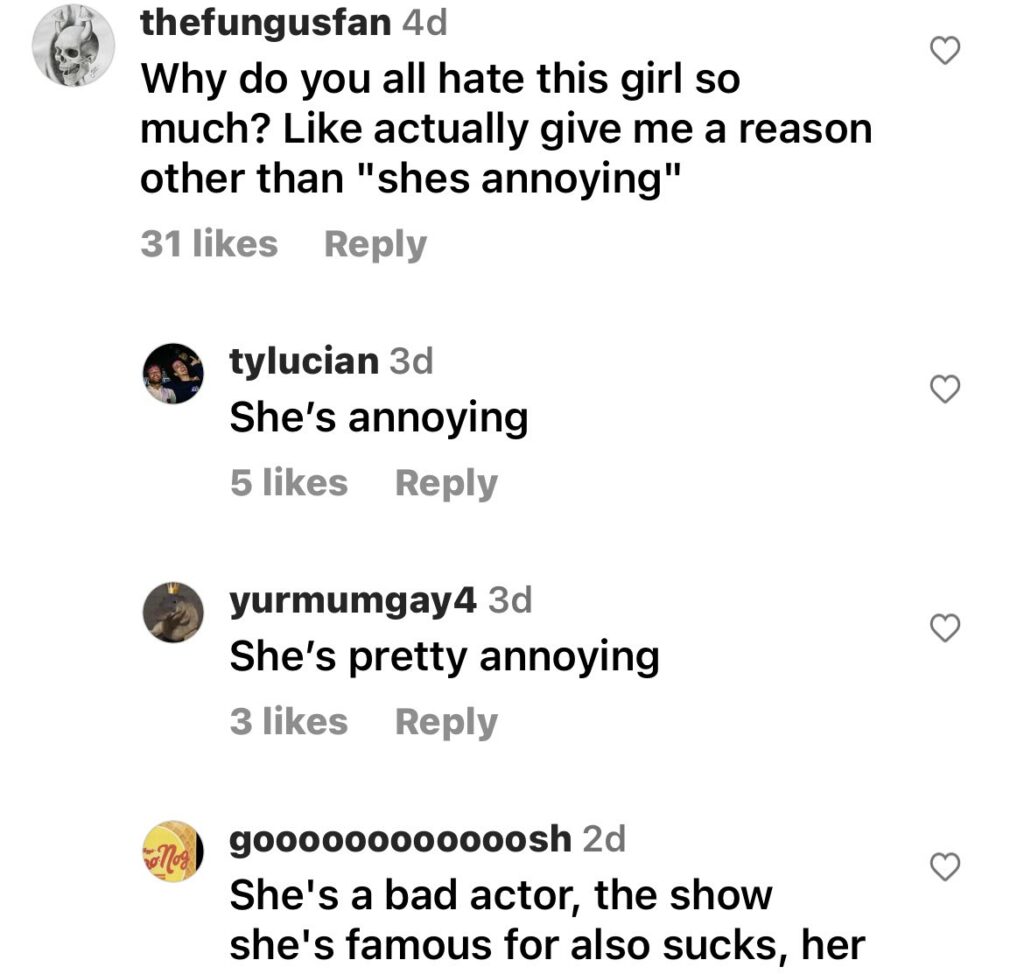 One user said, "No don't fuckin say that that's a insult and disgrace to Wallace she is worse he is better don't degrade him like that."
Check out some more comments.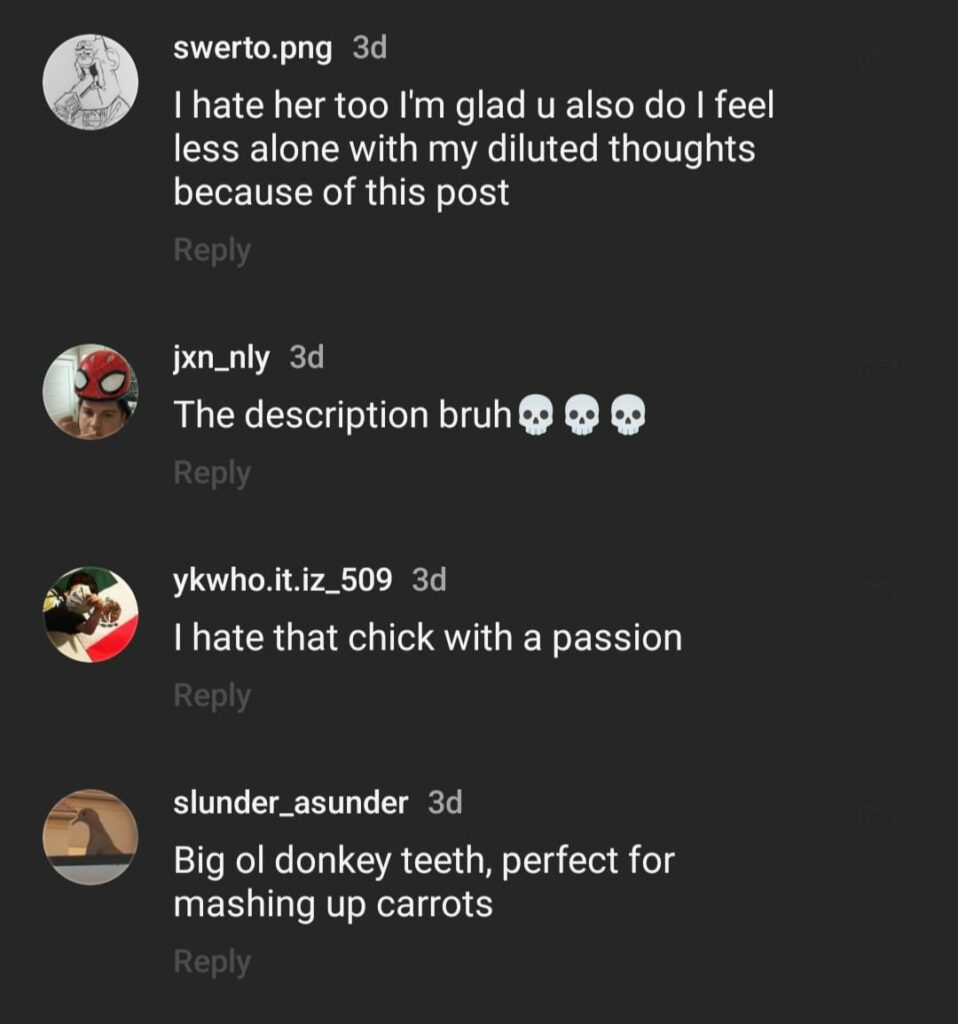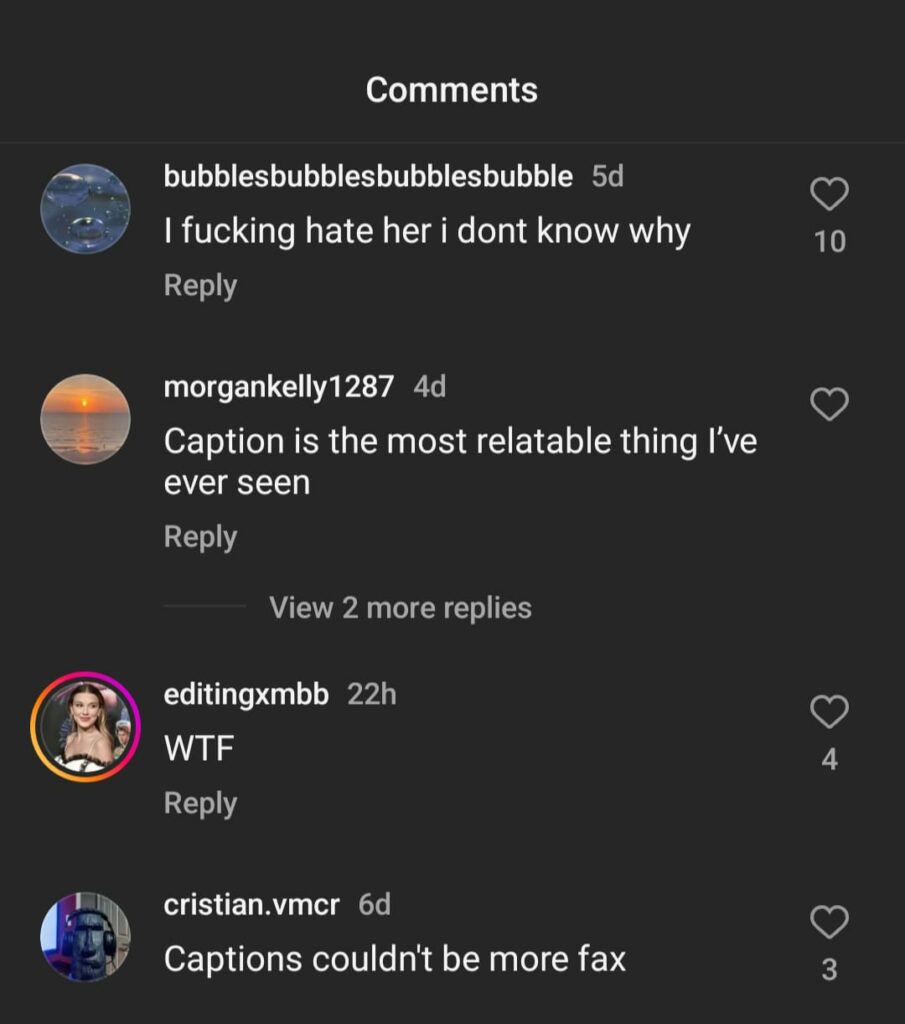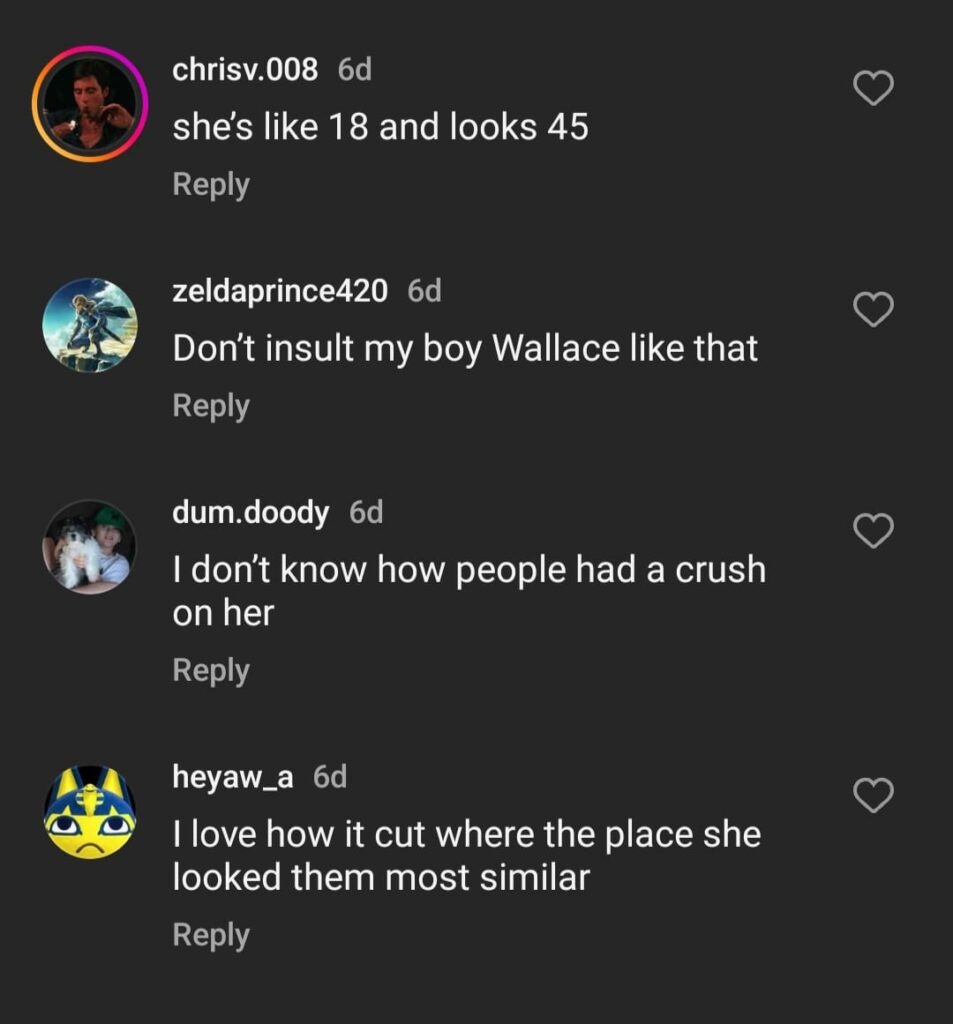 After the video had gone viral, her fans showed their support for the actress. One wrote on Twitter, "101 THOUSAND likes is insane… it truly does all boil down to misogyny bc where else would it be acceptable to criticize and diminish a TEENAGER just bc you find them "annoying"?"
Millie's fondness for carrots isn't a recent revelation. In a previous interview with Wired in November 2022, she openly declared carrots to be her favorite food. Furthermore, back in 2020, during a chat with actor Louis Partridge for Glamour, Millie shared her deep affection for this orange vegetable, mentioning how she would devour "industrial-sized boxes" of carrots while on set.