Early Life
Finn was born on December 23, 2002 in Vancouver, British Columbia, Canada, to a French, German, and Jewish family. He attended Catholic School and then was later homeschooled. He has an older brother, Nick Wolfhard, who is also an actor.
Acting Career
Wolfhard got his first acting job from Craigslist. He made his acting debut as Zoran in The 100, followed by a role as Jordie Pinsky in Supernatural.
The rose to stardom in 2016 when he played the role of Mike Wheeler in the Netflix series "Stranger Things." The series was a massive hit and also won a SAG Award for Outstanding Performance by an Ensemble in a Drama Series. Later he portrayed the lead role of Ritchie Tozier in the film adaptation of the Stephen King novel "IT." The film received critical acclaim and broke many box office records during its debut.
Following this role, he also starred in Dog Days, It: Chapter Two, The Turning, Omniboat: A Fast Boat Fantasia, Ghostbusters: Afterlife and When You Finish Saving the World.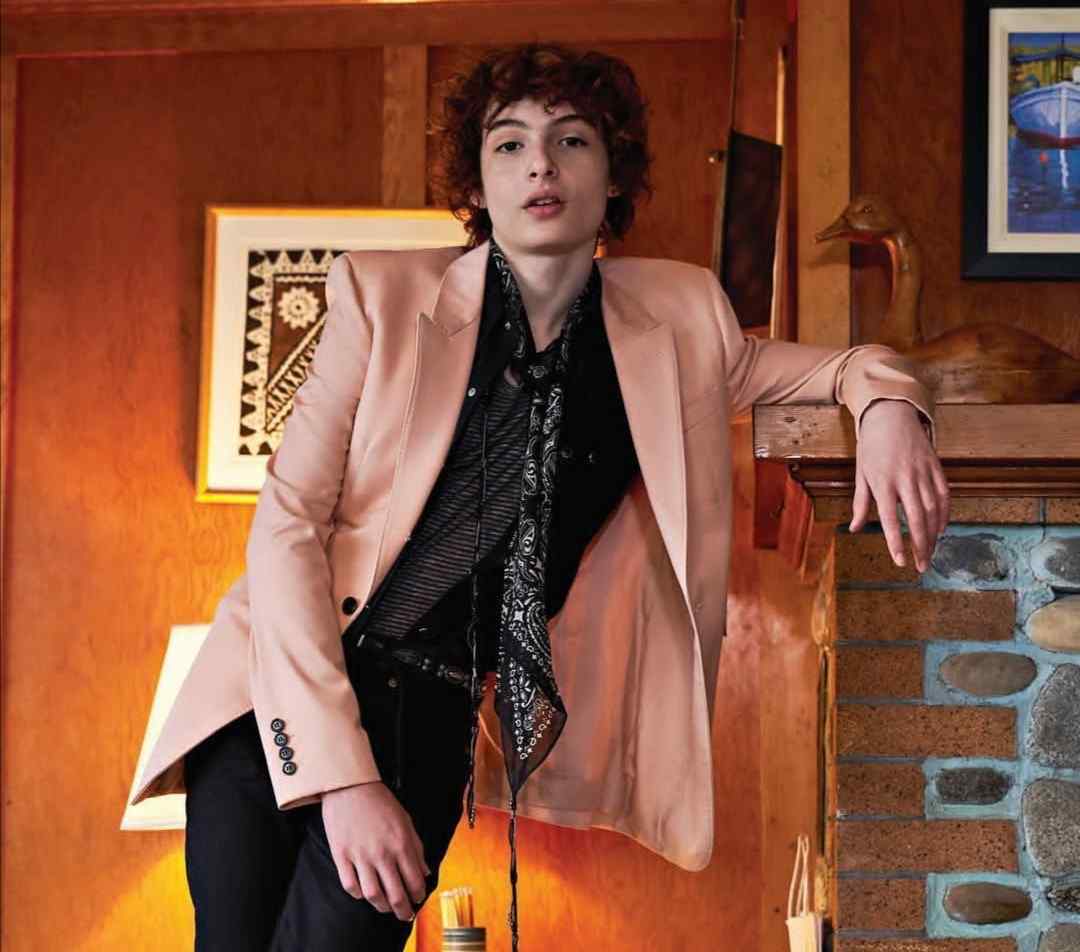 Related Articles: Millie Bobby Brown Movies and TV Shows List
Other Ventures
In addition to acting, Wolfhard has also tried his hand at direction. He made his directorial debut in August of 2020 with the short film "Night Shifts." He has also co-directed a music video for the band Spendtime Palace.
Finn Wolfhard also is a musician. He played the guitar and also was the vocalist for the Canada-based band, Calpurnia, which dissolved in 2019. He then became part of the band, The Aubreys.
Stranger Things Salary
In the first season, each child actor's salary was $10,000 per episode. In the second season their salaries were raised to $30,000 per episode, which sums around $270,000 for the season. From the third season onward, each of the main child actors will earn $225,000 per episode which works out to around $2 million for a season.
What is Finn Wolfhard Net Worth?
Apart from Stranger Things, the actor earns around $2 million from his other ventures. Finn Wolfhard net worth in 2022 is around $4 million.
Personal Life
Finn was rumored to be dating his Stranger Things co-star Millie Bobby Brown, though the two both denied these rumors. In 2021, Wolfhard was dating actress Elsie Richter.