Stranger Things season 4 has finally arrived to answer all your questions but in doing so it has already posed many more. One of the biggest questions going into Stranger Things season 4 volume 1 is based on Steve and Nancy's relationship.
When the series began with season 1, Steve Harrington and Nancy Wheeler were in a relationship. But they soon broke up and Nancy became involved with Jonathon. Prior to the release of season 4, some fans wondered if there was a chance for the former couple to reunite in the new episodes. The agenda gained some momentum considering that Nancy and Jonathan were now separated by thousands of miles across the country.
But do Nancy and Steve get closer in season 4?
Warning: Spoilers ahead from Stranger Things season 4 part 1. 
Do Steve and Nancy get back together in Stranger Things season 4?
At the start of season 4, Nancy remains in a long-distance relationship with Jonathan, who has moved to California with his family, and Steve continues to live in Hawkins and is still single.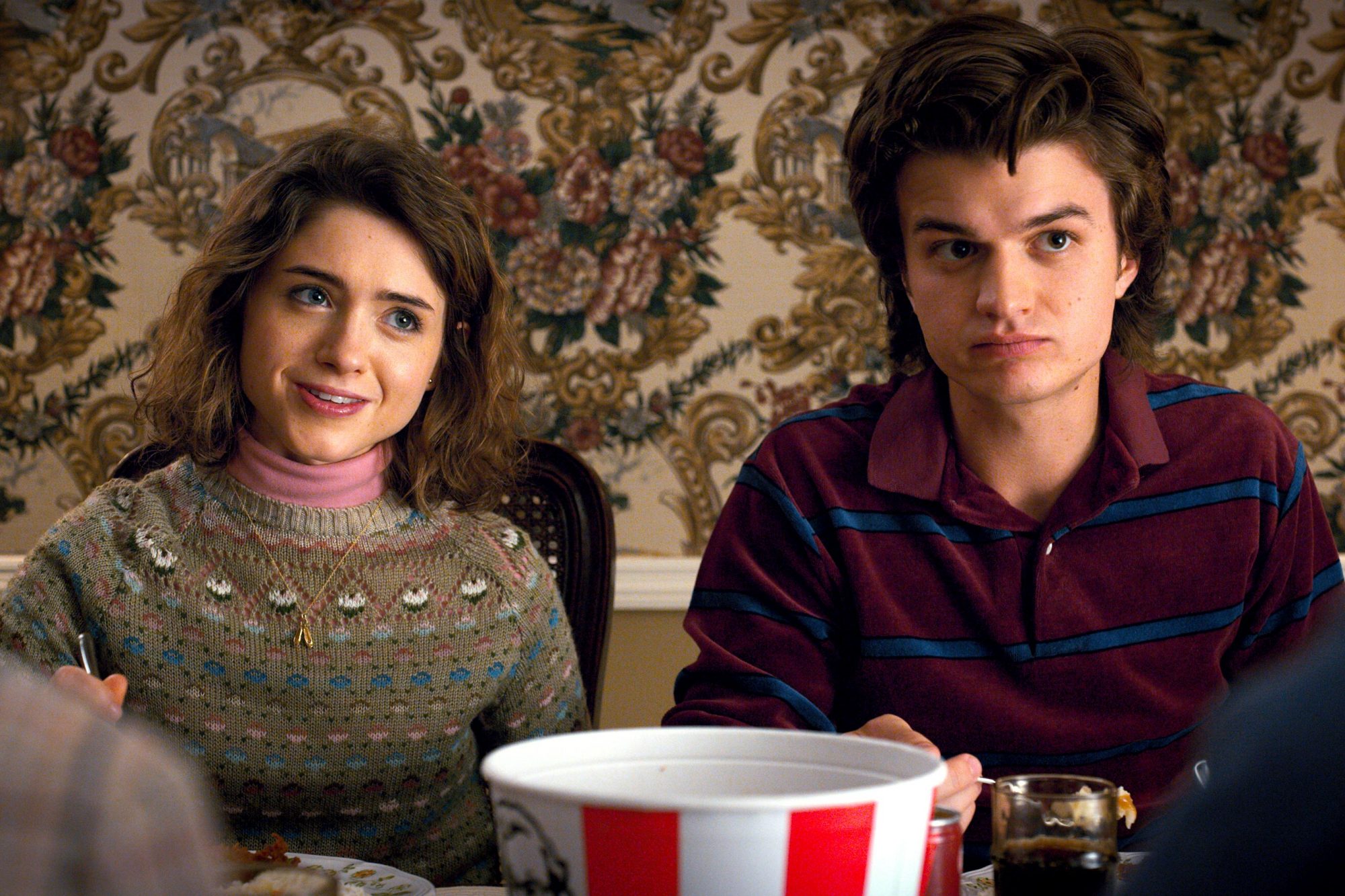 Steve works at the video store with Robin, while Nancy is busy with her journalistic endeavors at school and her college plans in the near future. Both have taken two separate paths, but their paths cross once more in season 4.
Although there are some serious sparks rekindling between Steve and Nancy, the pair don't officially get back together in Stranger Things season 4 part 1. You can feel the heat and love between them in the last episode. Their getting back together is heavily hinted at, especially by Robin and again by Eddie.
It is also worthy to mention that all is not going well between Nancy and Jonathan. The couple appears to be headed in different directions and it seems like a split is necessary. It could mean that we can see Steve and Nancy together in the last two episodes of season 4 which will air on 1st July.
Should Nancy and Steve get back together? Let us know in the comments section. Stay tuned for more Stranger Things season 4 news, updates, features, and videos.