It's been more than a year since season 4 of Stranger Things aired. While the filming for the final season is yet to begin, a fan seems to have got new clues from the last season which might hold a key in concluding the series.
This intriguing theory that has gained traction among the dedicated fan base revolves around a hidden battle between two key characters, Will Byers and Vecna. It suggests that this unseen encounter could be revealed in season 5 as a compelling flashback, shedding new light on the mysteries of Hawkins, Indiana.
A user thestrangerhell shared this theory on Twitter. In the season 4 finale, there was an epic battle between Hawkin's gang and Vecna. In the aftermath of the battle, Max (Sadie Sink) was almost killed by Vecna but was eventually saved by Eleven (Millie Bobby Brown). At the end of the season, she is presumably blind and is in a state of coma.
Fans with a keen eye have noted that Max, in Season 4, experiences an unsettling phenomenon known as "the tears of blood." Interestingly Will Byers also had the similar marks after he was rescued in season 1. To many, this striking parallel cannot be mere coincidence. It probably hints that Will also had a fight with Vecna in season 1 which was not shown to the audience.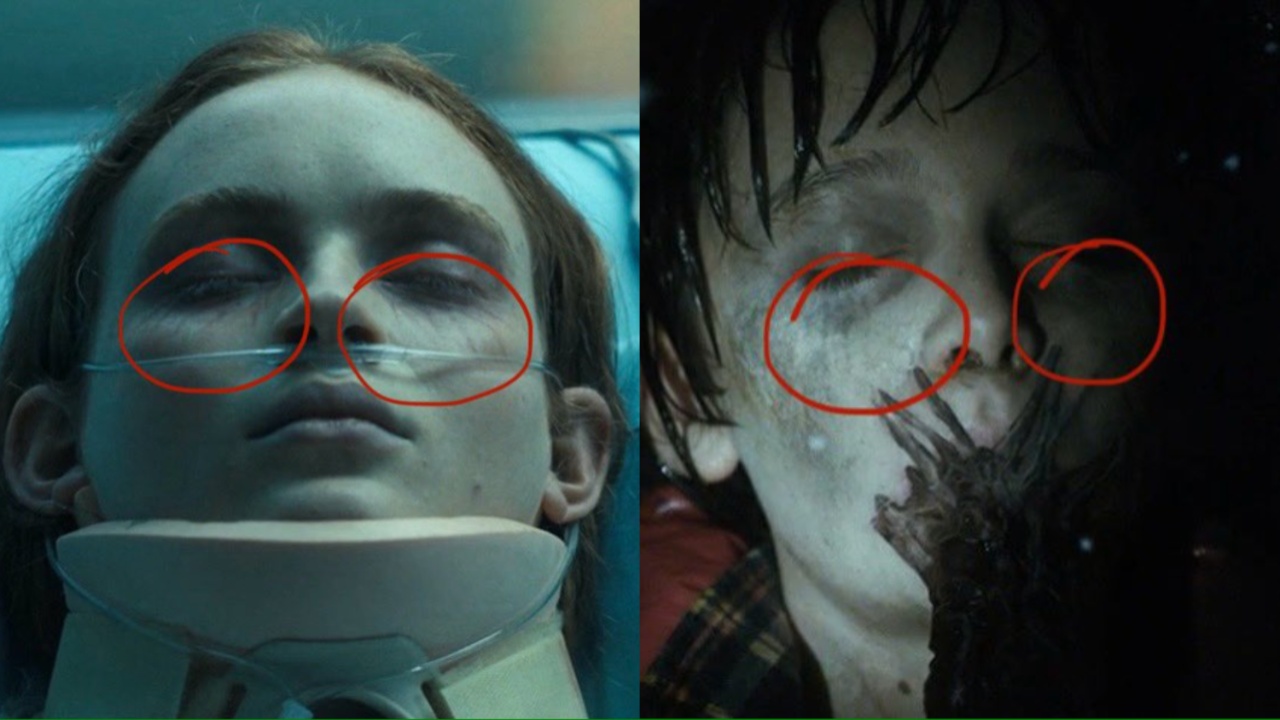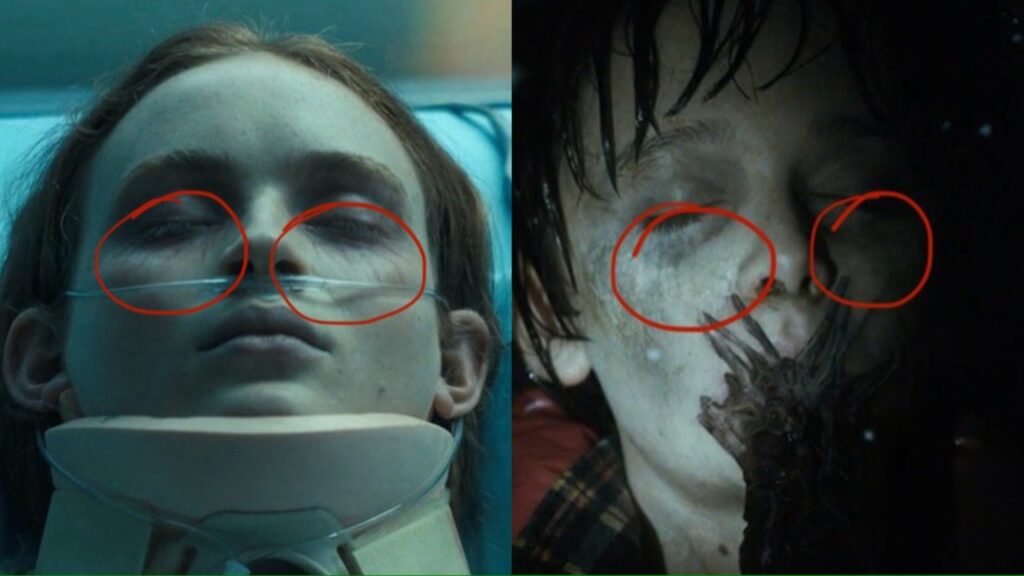 Will was stuck in the Upside Down throughout season 1. It is plausible that he had a fight with Vecna but was able to escape just like Max. The fact that Vecna was revealed to be communicating with Will in season 4 suggests a deeper connection between the two characters, making the theory of a hidden battle between them even more intriguing.
The theory also says that they could show the fight in season 5. Imagine the first episode commencing with the date "November 6th, 1983 - Hawkins, Indiana," as shown in season 1's opening scene. This flashback could offer a thrilling glimpse into the history of Hawkins. The mystery of what happened on that fateful night in 1983 has long captivated fans, and the opportunity to explore it would undoubtedly be a highlight of the upcoming season.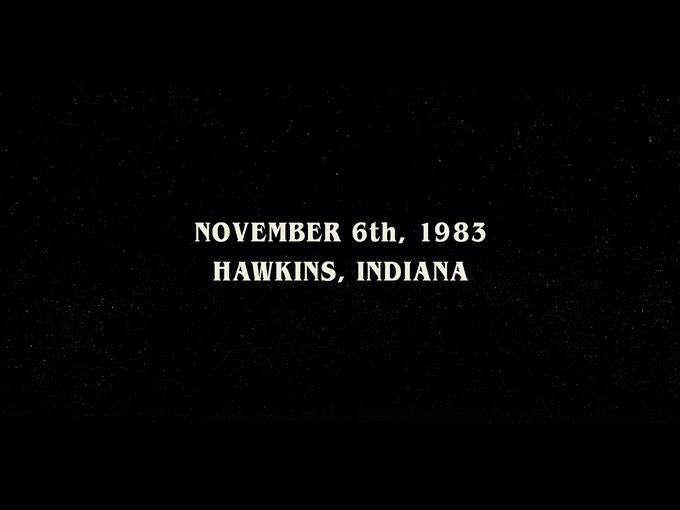 If this theory turns out to be true, then it means that Max is not blind because otherwise Will would have been too. Will's own experience might offer clues to understanding and ultimately curing her affliction.
Hawkins Library has often been a focal point for mysterious occurrences in the series, and it is no coincidence that the season 4 finale saw multiple portals converging on the library. This theory says that the library holds secrets from 1983 or earlier, which could explain why it is central to the supernatural events that continue to plague the town. The library may well play a crucial role in the unfolding story of season 5, tying together past and present in the enigmatic world of Hawkins.
While Stranger Things season 5 remains shrouded in secrecy, the theory of a hidden battle between Will Byers and Vecna, waiting to be unveiled in a compelling flashback, has sparked the imaginations of fans. As we await the official release, it's safe to say that fans are ready to scream with excitement if this intriguing theory comes to life in the final chapter of the supernatural saga.