Squid Game was such a massive hit and a global phenomenon that it seemed like nothing would ever be able to catch it. Now it looks like for the first time something may have a chance at least.
According to Forbes, that would be Stranger Things season 4, which has gotten 883.3 million hours of viewing time in the first 24 days of its release, compared to Squid Game's 1.6 billion hours in 28 days.
Though it might seem that the gap is too far to be covered in four days, there's a catch here. Stranger Things has only aired Volume 1 of Season 4, where Volume 2 will debut on July 1, and even though it's just two episodes, they are a total of four more hours of watch time.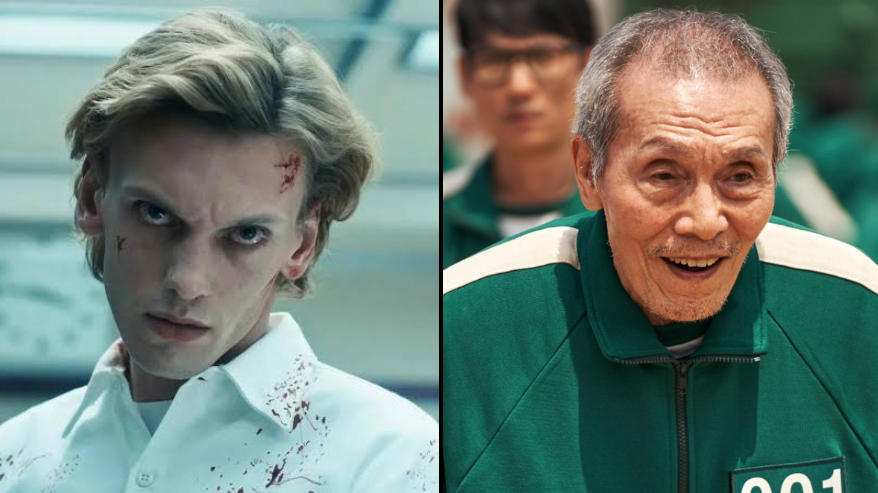 So, there will have to be a surge in views for the final four days for season 1, plus a whole lot of people watching those final two episodes. Not just once, but maybe a few times. Otherwise, it's going to be close. Doing some math, if all the people who watched the first part watch the second, it still should be short of the Squid Game total. But it is certain it's going to cross 1 billion hours of views, and it will have the record for an English-language series. Though Squid Game may end up on top when this is all over.
Stranger Things will have one more chance to beat Squid Game when it returns for season 5. Squid Game will also return for season 2, probably in 2024..