In season 4 our beloved character Max (Sadie Sink) suffered a horrific fate as she went into a coma. Now the fans have spotted a clue that might lead to confirming Max's recovery in season 5.
She had a second encounter with Vecna as the Hawkins gang tried to beat him. In doing so Vecna broke her limbs and her sight is completely lost. She died in the arms of Lucas but Eleven somehow brought her back to life. At the end of the season, she is in a coma and is actually brain-dead.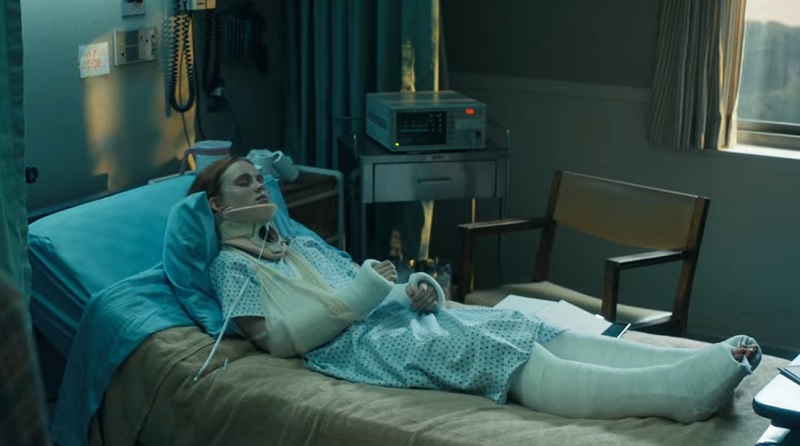 Now there is some clever foreshadowing from the Duffer Brothers that has convinced Stranger Things fans that Max will recover by the end of the series.
After their reunion, Eleven and her friends visit Max in the hospital where Lucas was reading a book to her. One Reddit user wrote when he realised Lucas was reading The Talisman, an iconic novel by Stephen King and Peter Straub.
This fantasy epic story follows a 12-year-old named Jack who embarks on a dangerous quest to a strange land called The Territories in order to save his dying mother.
User JellybeanFernandez posted: "In The Talisman, the lead character is a kid whose mother is dying. The only way he can save her is by travelling to a different world, one that mirrors our world but is in a fantasy setting filled with monsters, to fulfill a quest and retrieve an amulet that can save her life. I thought at first that it was just a homage to King by the Duffer Bros, but perhaps it gives good insight on Lucas's path in season five."
This theory suggests that Lucas and his friends may have to go to the Upside Down to find a way to bring her back.
Related Articles: Why Is Will Connected To Vecna?
A number of fans agreed with the theory and speculated more about how the fifth season of Stranger Things.
bigdirkmalone replied: "Good catch. I have to believe that they chose that book for a reason. Can't be just random Stephen King."
And no-puedo-cambiar replied: "The Talisman and its sequel, Black House, were phenomenal books. There are parallels between Stranger Things and those books. As I was watching season four, I couldn't help but think this season was so good it was what movies based on King books should have been."
While SapphireSamurai suggested: "It makes me wonder if finally killing Vecna will release the minds of the people he has 'consumed' and since Max's body is still alive she'll snap out of the coma."
What are your views on this theory? Let us know in the comments section.
Follow us on Social Media.