Stranger Things fans have noticed that coordinates appeared on social media relating to the show. It puzzled the fans and people came up with different theories. Now IGN has revealed that these are coordinates to rifts to the Upside Down that are about to open up worldwide.
These rifts to the Upside Down, achieved using custom light technology will take over 15 iconic landmarks in 14 countries on May 26 as part of a Netflix global fan event.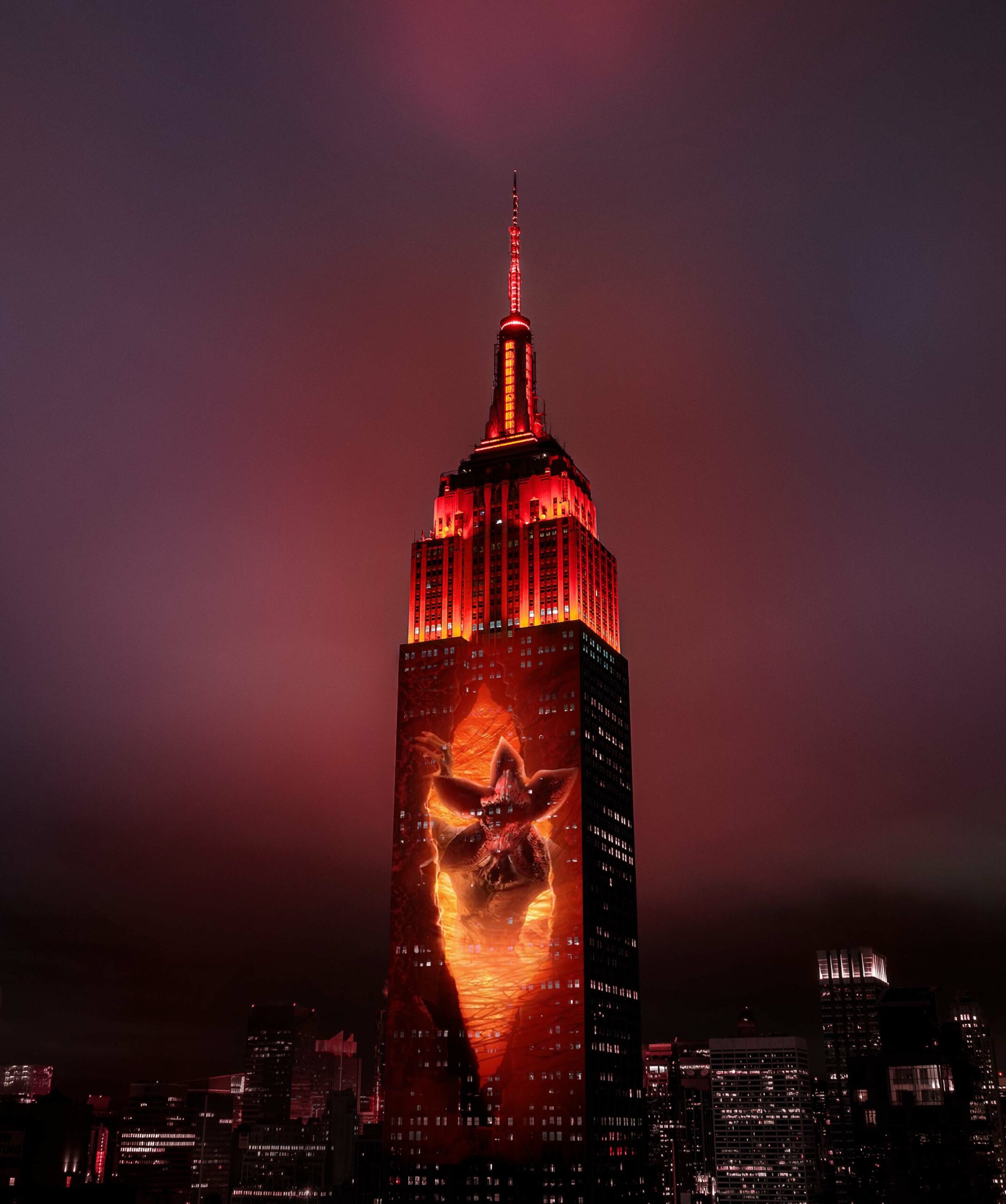 Here are the exact coordinates to the global locations:
US - NY Empire State Building 40.7411° N 73.9894° W
Italy - Piazza Duomo Square, Milan 45.4642° N, 9.1897° E
ANZ - Bondi Beach 33.8922° S 151.2748 °E
Poland - Wawel Castle in Krakow, Poland (50.0541° N, 19.9354° E) and Vistula River
Japan- Tokyo
India - Gateway of India, Mumbai
Germany - Cologne Media Park 50.94765°N 6.944213°E
Malaysia - Menara Kuala Lumpur 3.1528° N 101.7038° E
Saudi Arabia -Al-'Ula National Monument 26.6893°N 37.9816°E
UK - Shoreditch, London 51.52557°N 0.07854°W
Spain - Bilbao, Barcelona and Madrid

Bilbao, Pais Vasco (43°16′08″N 2°56′03″O)
Calle Gran via 28, Madrid (40°25′13″N 3°42′07″O)
Madrid Plaza del Callao (40°25′12″N 3°42′20″O)

US - Los Angeles ( XBOX Plaza @ LA Live)
Colombia - Gran Malecón de Barranquilla (10.9971° N, 74.7705° W)
Netherlands - Utrecht, Hoogh Catherijne
Nordics (Sweden) - Medborgarplatsen, Stockholm (WGS84 59°18'57.9"N 18°4'17.9"E)
The New York event will begin from Season 4 counting down until 8:45 pm ET. The light show, designed by lighting designer Marc Brickman, will last for 15 minutes and then be repeatedly looped for roughly two hours. It will feature major moments from the series thus far and Season 4 storylines.
Are you guys excited for the Stranger Things season 4 fan event? Let us know in the comments section.