Fans have been waiting patiently for season 4 of Stranger Things. The production schedule of the blockbuster Netflix franchise was delayed by the coronavirus pandemic.
The series is set to return early next year. Well, we don't know that what happened to Dustin and his girlfriend Suzie. Has he moved on from Suzie, his ham radio girlfriend?
On Thursday, police in Manchester, New Jersey had their chance to interrogate Stranger Things star Gaten Matarazzo, who was spotted at a Wawa and posed for a photo with two officers who recognized him. Manchester Police shared the photo on Facebook and captioned it as,
"Things" got a little "Strange" last night for our midnight shift! (pun super intended)
While stopping for a quick cup of coffee, Officer Gainey and Officer Tarabokijia had the pleasure of meeting Gaten Matarazzo from Netflix's Stranger Things! Don't worry, no Demogorgons were observed in the area.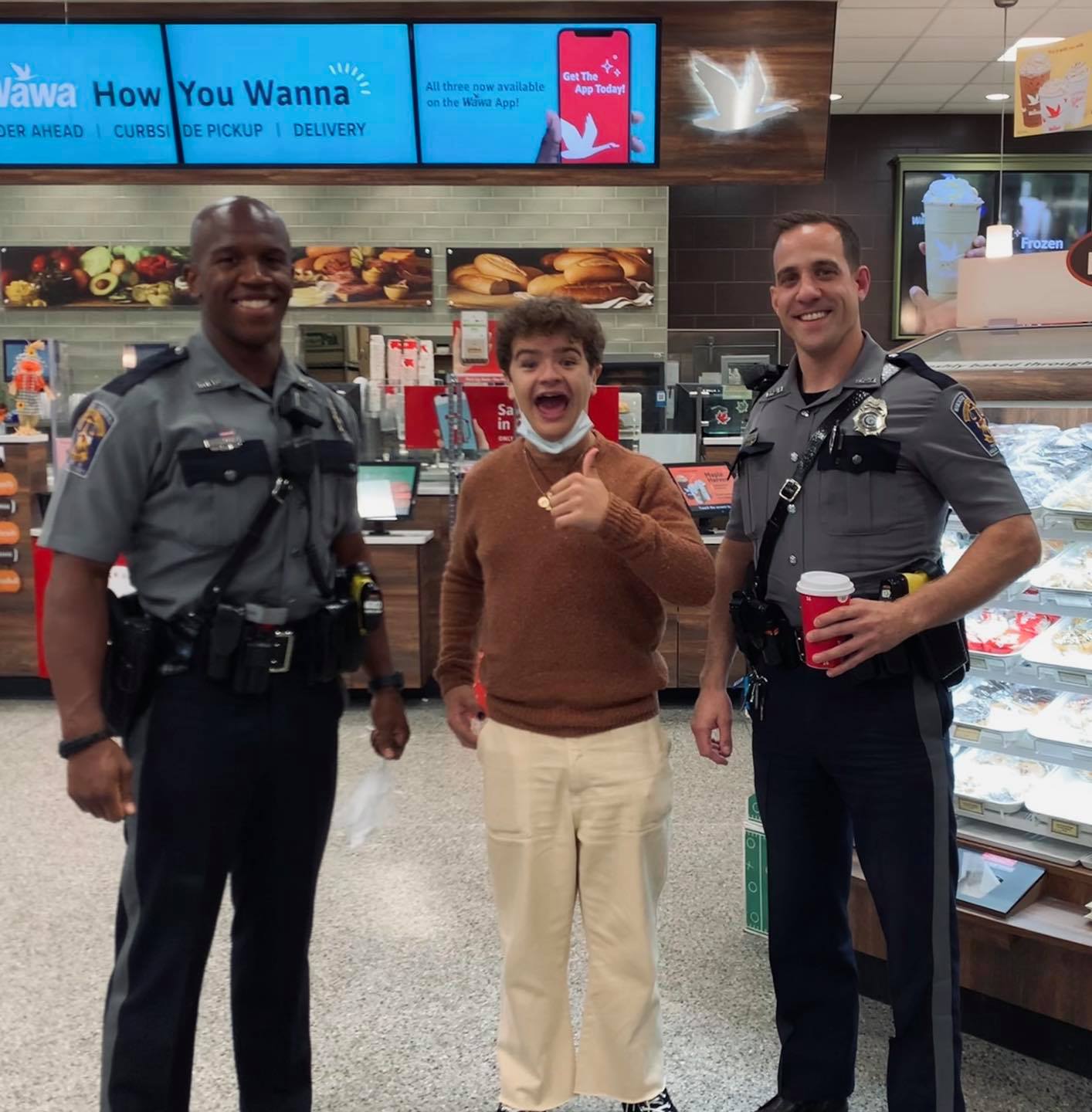 While the shooting for Stranger Things was on hold during the pandemic, Gaten took a summer job as a food runner at Bird & Betty's in Beach Haven, where he worked alongside family members at the popular Long Beach Island restaurant. The actor told Jimmy Fallon he took the job because he had gotten disturbingly good at "Mario Kart" and needed to do something different. Despite wearing a face mask, most fans who ate at the restaurant recognized him, anyway.
In addition to Stranger Things, Gaten has starred in his own Netflix series, "Prank Encounters," and has appeared in several Verizon commercials and a Green Day music video.
Stranger Things 4 is set to return in 2021. While there is not an official release date, however, it is expected to arrive in the first quarter of the year. As the nine new episodes of "Stranger Things" are fast approaching, and Matarazzo's castmate, Finn Wolfhard, recently said the upcoming season will be "really messed up."