Stranger Things season 4 volume 2 will hit on Netflix in a few hours. While we wait for the last two episodes, Noah Schnapp (Will Byers) has shared a picture of himself in tears which has left the fans worried.
The actor posted the picture on Instagram story and captioned it, 'Happy Stranger Things Finale'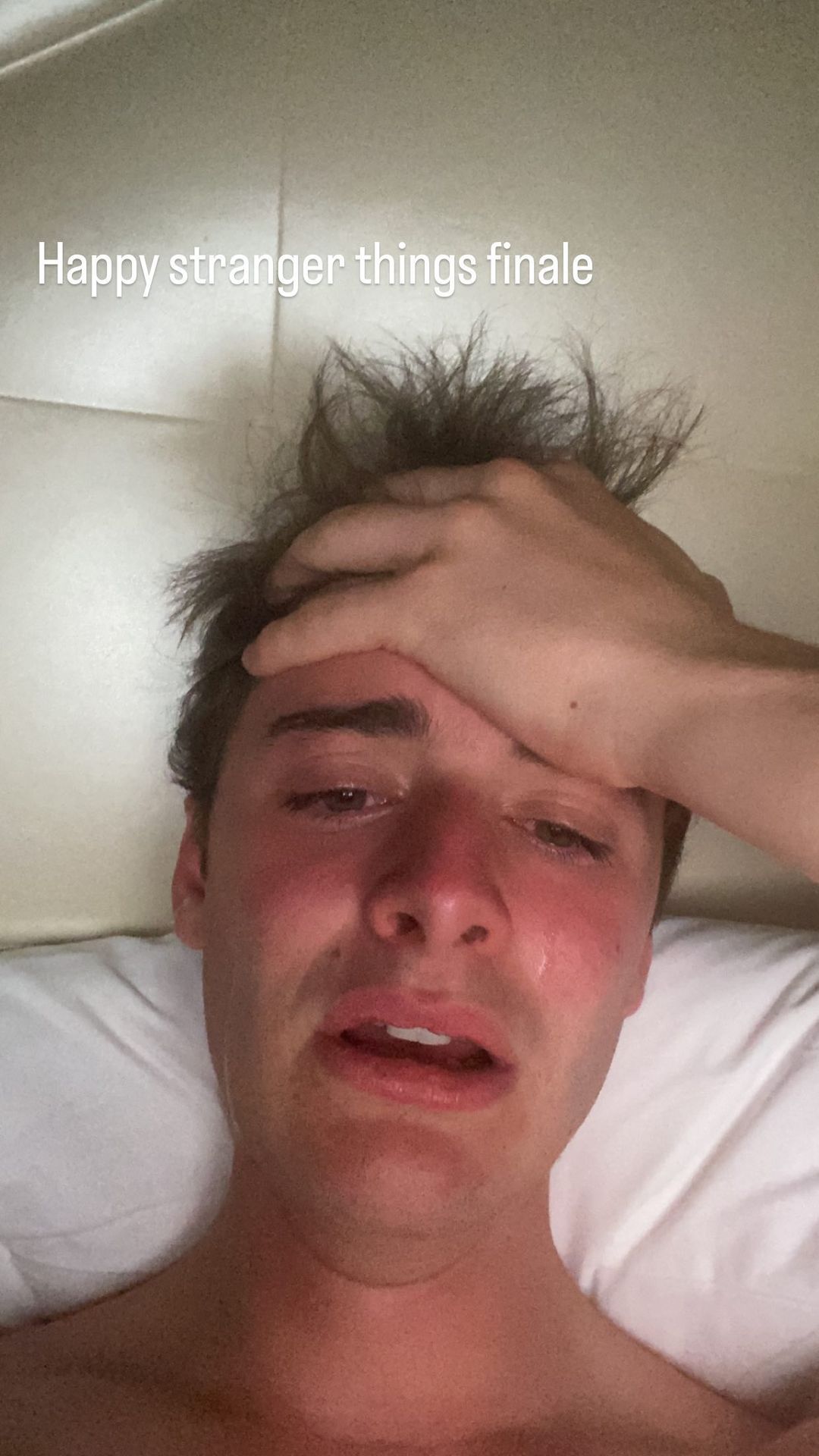 It is needless to say that Stranger Things fans are now worried about the fate of their favourite characters. Earlier The Duffer Brother and Noah Schnapp have also teased that there will be a number of deaths in volume 2.
The fans took to Twitter to express their concern.
Let us know your thoughts in the comments section. In the meantime, you can now buy Hellfire Club Merch.