Millie Bobby Brown and Noah Schnapp have teased that all "Stranger Things" kids might not make it to the final season..
Millie told The Wrap that the ensemble cast is "way too big."
"Last night we couldn't even take one group picture because there were like 50 of us. I was like, you need to start killing people off. We need to have the mindset of 'Game of Thrones,'" Brown continued. "Kill me off! They tried killing David [Harbour] off and they brought him back! It's ridiculous…The Duffer Brothers are sensitive Sallies who don't want to kill anybody off."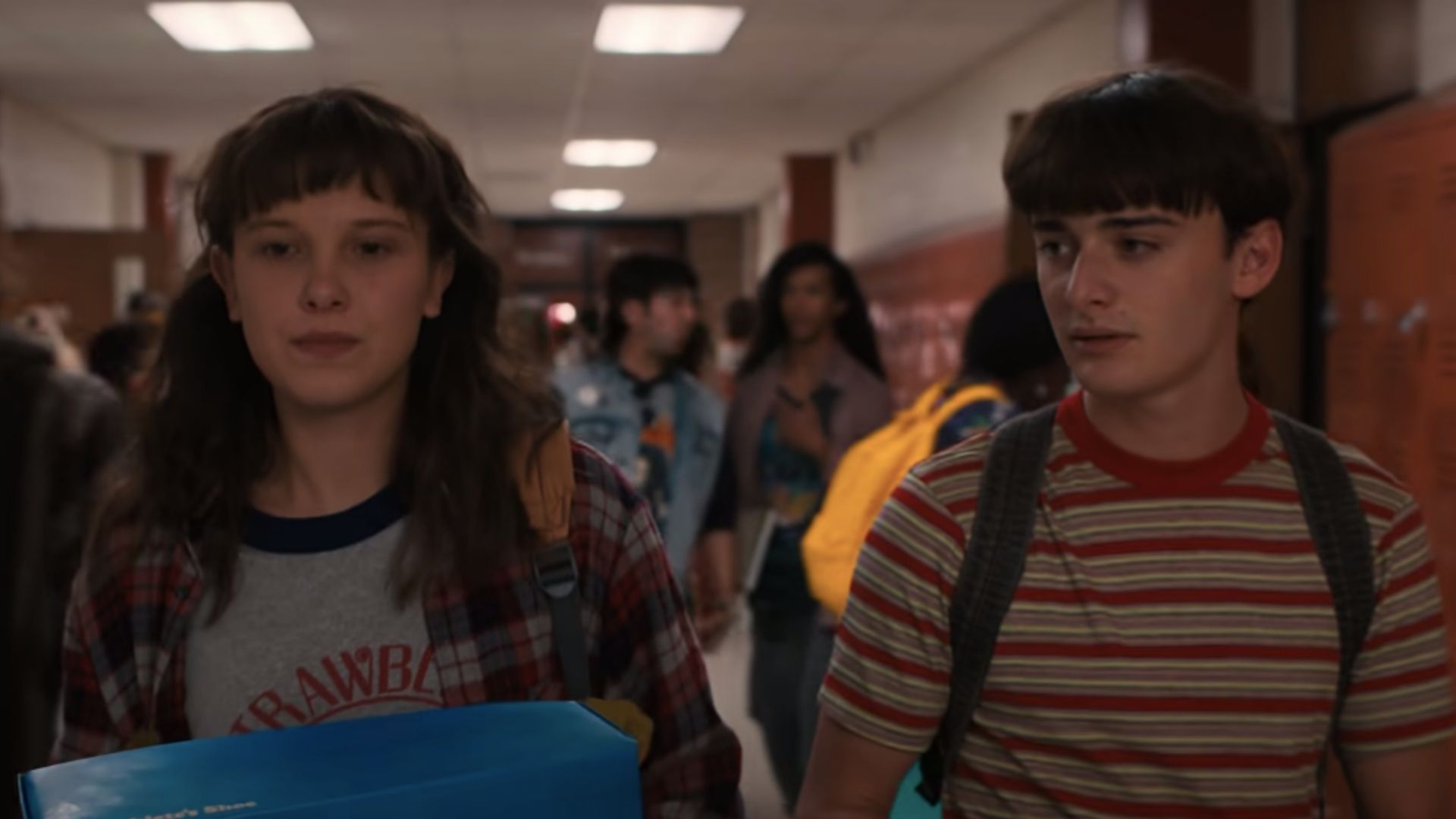 Alongside co-star Noah Schnapp, Brown added, "I am scared to vocalize anything that I want, because it always turns into 'Millie Bobby Brown demands this storyline.' I'm just going to say I trust the Duffer Brothers and their creative process."
Related Articles: Sadie Sink receives acclaim for her performance in Stranger Things 4
Millie turned to Noah and said, "You want Will to die." Noah denied this but then added, "Oh, I mean I guess at the end." Noah also admitted that "one of us will die…or more." Agreeing with Brown, Schnapp said, "They need to kill off some people. [The cast] is so big. They just need to have one massacre scene where half the cast dies."
The show has killed off characters such as Barb and Billy.  So we'll just have to wait and see if the Duffer brothers choose that kind of heartbreak.